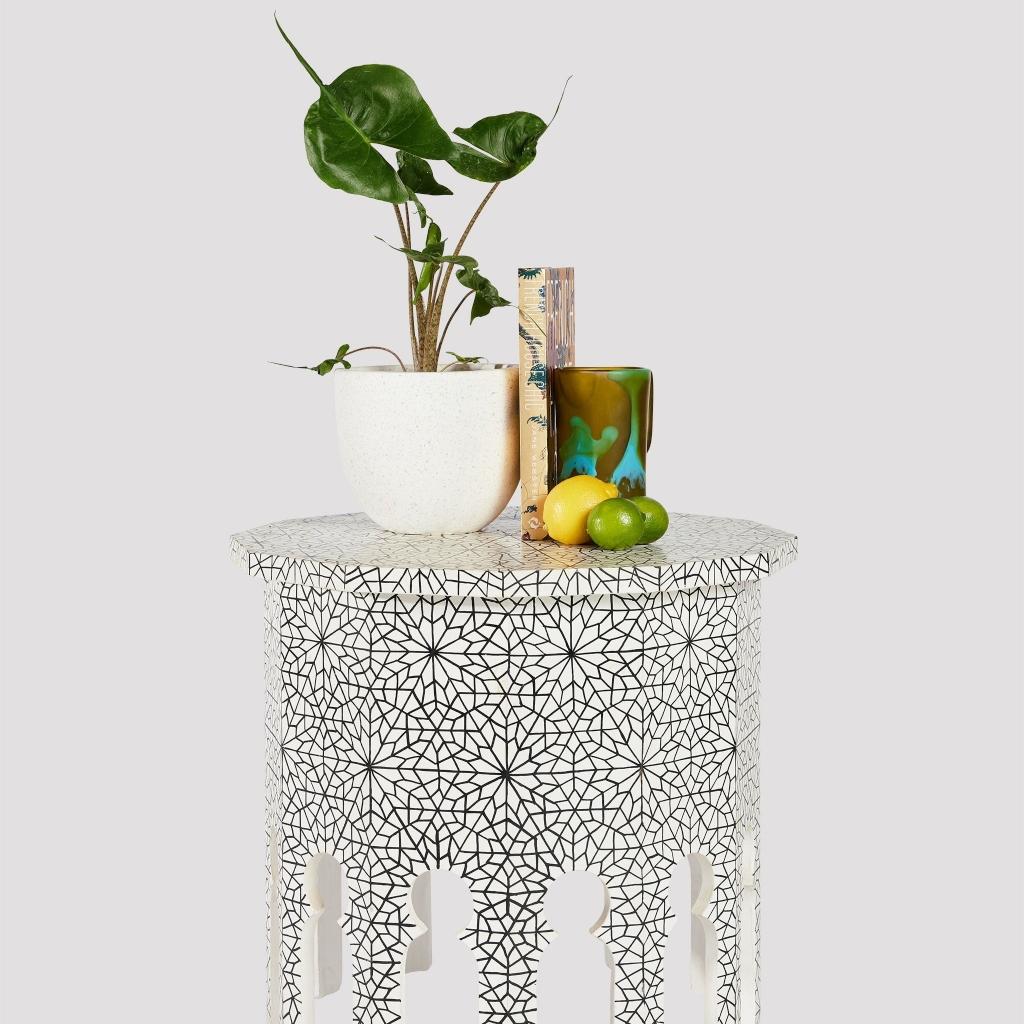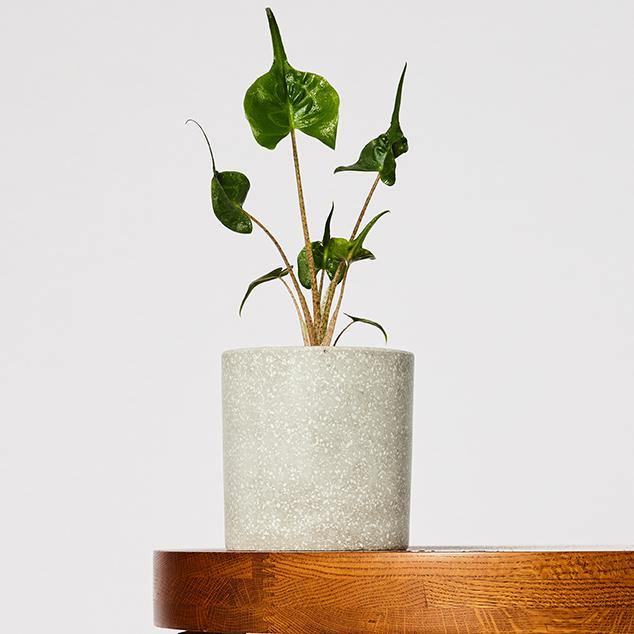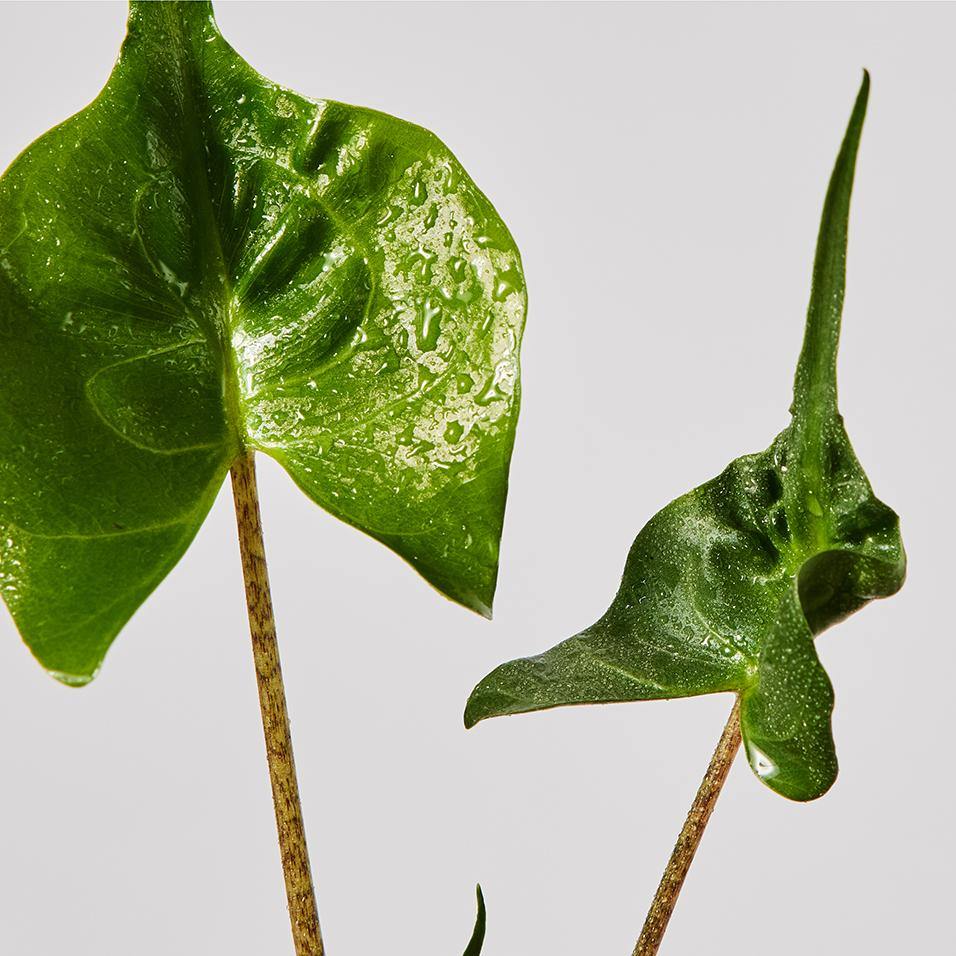 Some may call me rare and unique but I'm just happy to go by Ray. My leaves resemble a friend in the ocean but I'll be happier in your home. I love bright, indirect light, lots of humidity (I am from the tropics after all) and a drink of water when the top of my soil dries out. Oh and I can get a bit hangry too - so give me some Plant Food during the warmer months.  
Product Information
Alocasia Stingray
Alocasia Stingray
Native distribution
Asia
Key attributes
Named after the shape of its leaves. These are wing-like and have a pointed tail, which makes their shape quite similar to an actual stingray. While every kind of Alocasia has another leaf shape, all kinds are known for their unusually large leaves.
Bright, indirect, filtered sunlight.
Water moderately, allow the top 3cm of soil to dry.
Not so pet friendly.
Your new Alocasia Stingray comes in two sizes and could grow up to approximately 1.2m in height.
Small: 15cm-25cm in height. Planted in a 118mm black nursery pot.
Medium: 20cm-40cm in height. Planted in a 140mm black nursery pot.
Care mode
Generally easy but loves the extra attention. Secret to success is not to over-water the plant. Remember to trim yellowing lower leaves to encourage new growth and in winter this indoor plant may become dormant.
Feeding your indoor plants
To get the best out of your indoor plants, you will need to feed them some food. The Good Plant Co Indoor Plant Food will provide all the nutrients they need to grow more leaves and help them stay strong. When the plant is actively growing during the warmer months, it needs a bit more food and water. During the slow growing season (cooler winter months) your plant doesn't eat or drink as much (no extra winter layer of fat for these babies). Sometimes it's ok to be a helicopter parent – respond to your plant's needs. To keep the dust off your beautiful indoor plant leaves use The Good Plant Co Leaf Shine. Moral of the story, if it is growing new leaves then it will need more water and food!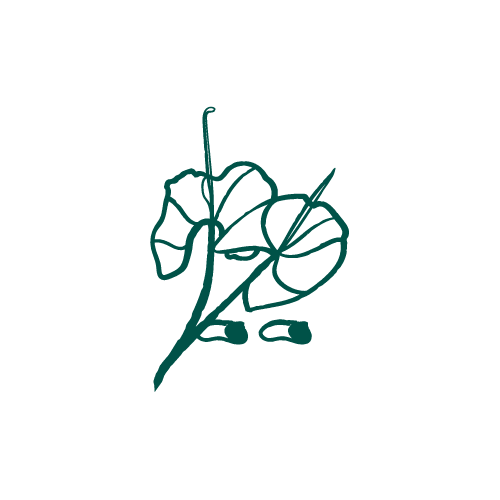 What other customers said