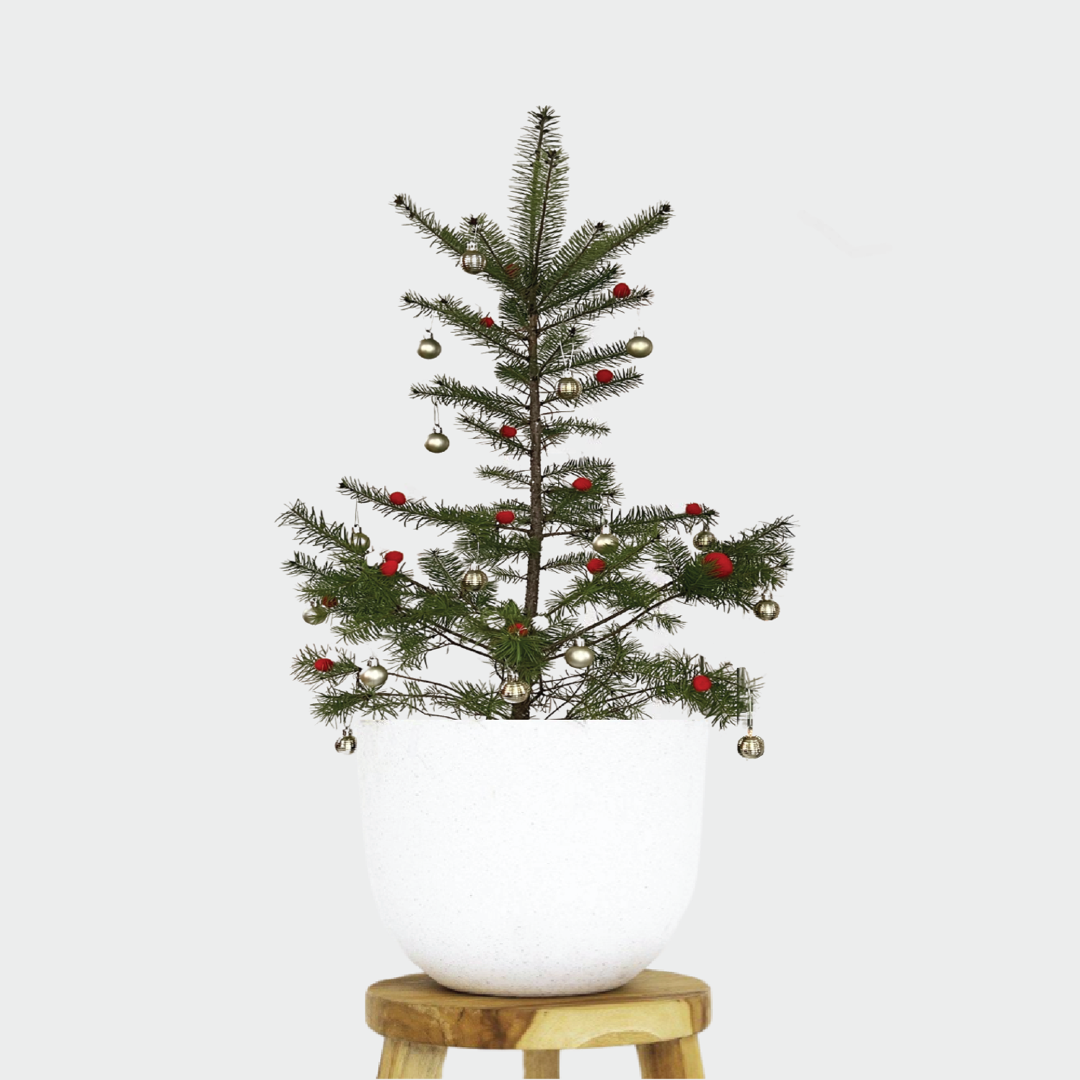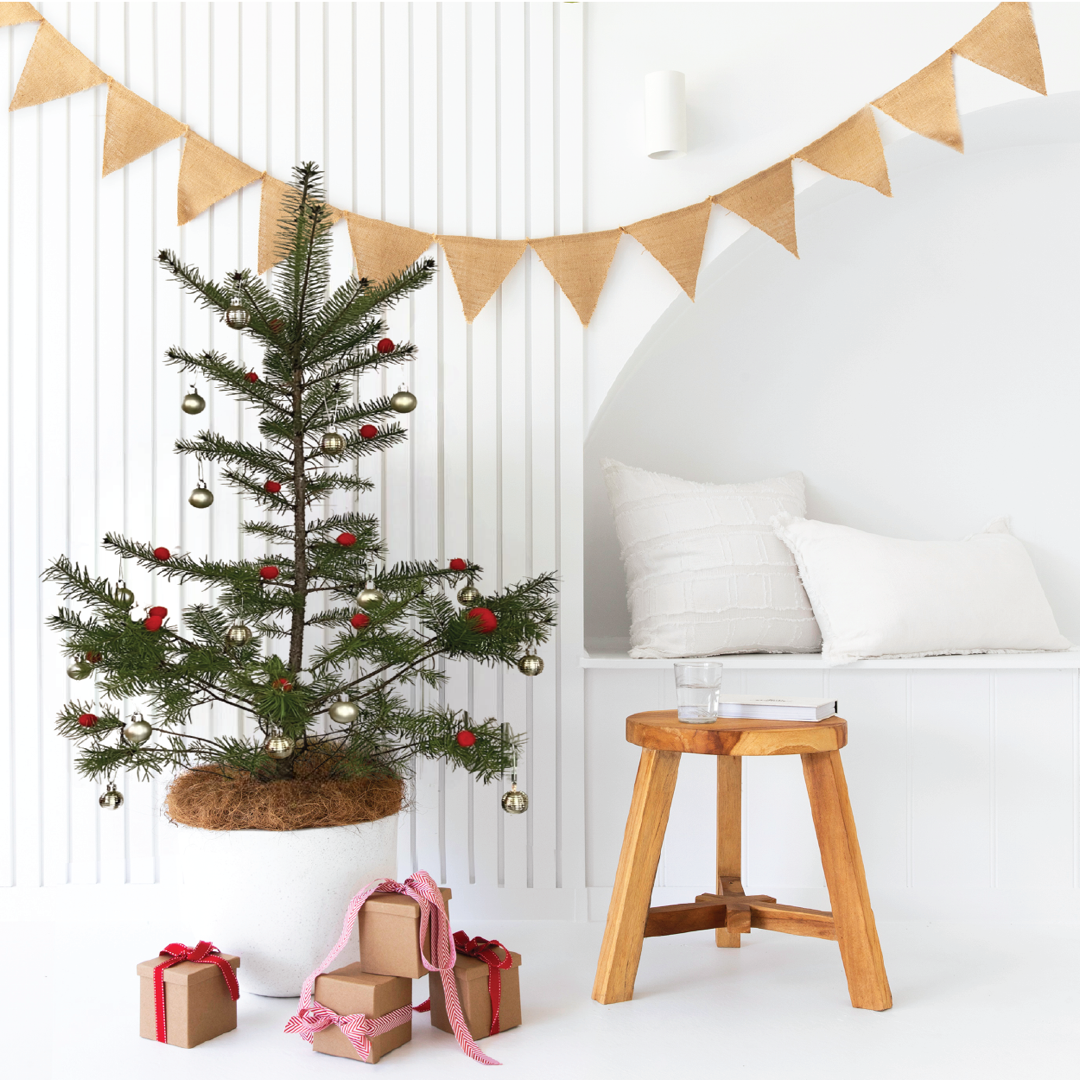 I won't bore you with a Christmas carol, but I will say you are never too old for a Christmas Tree. My branches are full of thick, soft needles that won't leave a mess on the floor or prick those fingers. Unlike my faux friends, I am the OG Christmas tree who is sustainable and much cuter; but you will have to water me moderately and keep me in a nice bright room with plenty of light. However, don't hold back on those Christmas Lights, I love those!
I am a limited edition (obviously), so get in quick. 

I fit in our X-Large Pierre Terrazzo Pots.

Accessories are not included.
Product Information
Douglas Fir
Christmas Tree
Native distribution
Western America
Key attributes
A beautiful Christmas Tree with thick, soft needles that are dark green to blue-green in colour it is widely regarded for its symmetrical shape and mild, citrus-like scent. The species also has great needle retention, and the branches are strong enough to support lots of decorations.
Bright with some direct sunlight.
Water moderately, allow the top 3cm of soil to dry.
Pet friendly.
Your new live Christmas Tree comes in one size.
X-Large: 50cm-70cm in height. Planted in a 200mm black nursery pot (please note our crop this year are not as bushy and full but still perfect for all those Christmas decorations!)
Care mode
Water your live Christmas Tree moderately, every 5-7 days allowing the top 3cm of soil to dry out between waterings. Expect to water more often when your Christmas Tree is in brighter light and less often in lower light.
Feeding your indoor plants
To get the best out of your indoor plants, you will need to feed them some food. The Good Plant Co Indoor Plant Food will provide all the nutrients they need to grow more leaves and help them stay strong. When the plant is actively growing during the warmer months, it needs a bit more food and water. During the slow growing season (cooler winter months) your plant doesn't eat or drink as much (no extra winter layer of fat for these babies). Sometimes it's ok to be a helicopter parent – respond to your plant's needs. To keep the dust off your beautiful indoor plant leaves use The Good Plant Co Leaf Shine. Moral of the story, if it is growing new leaves then it will need more water and food!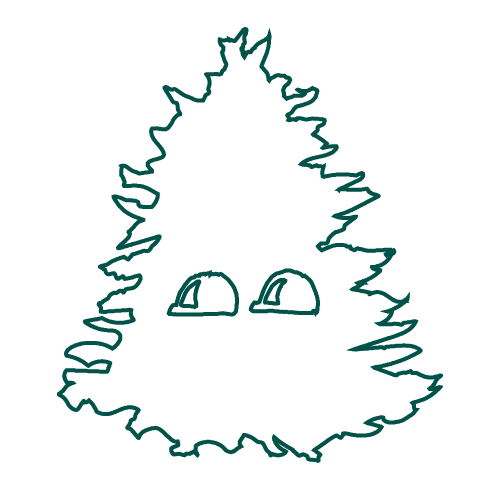 What other customers said