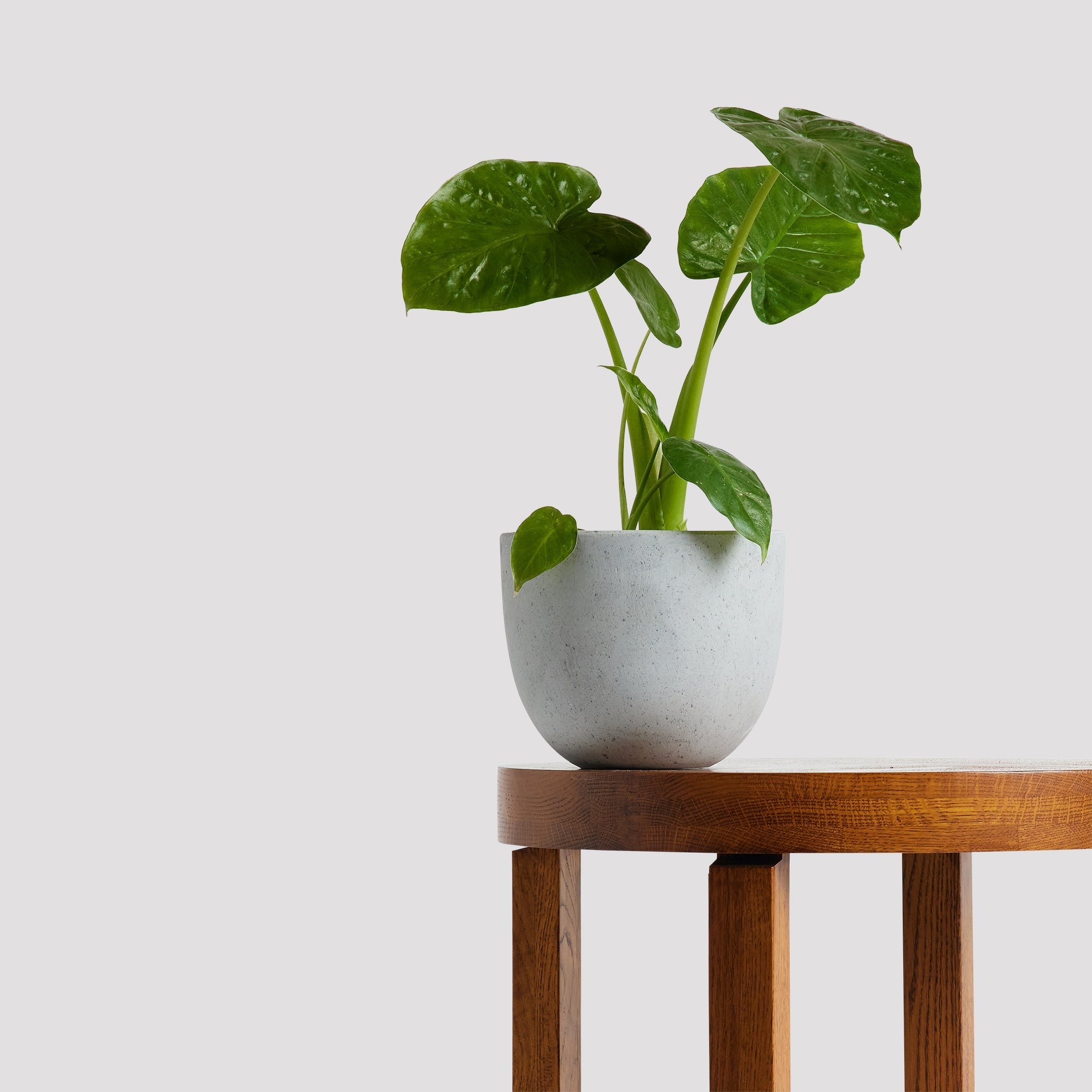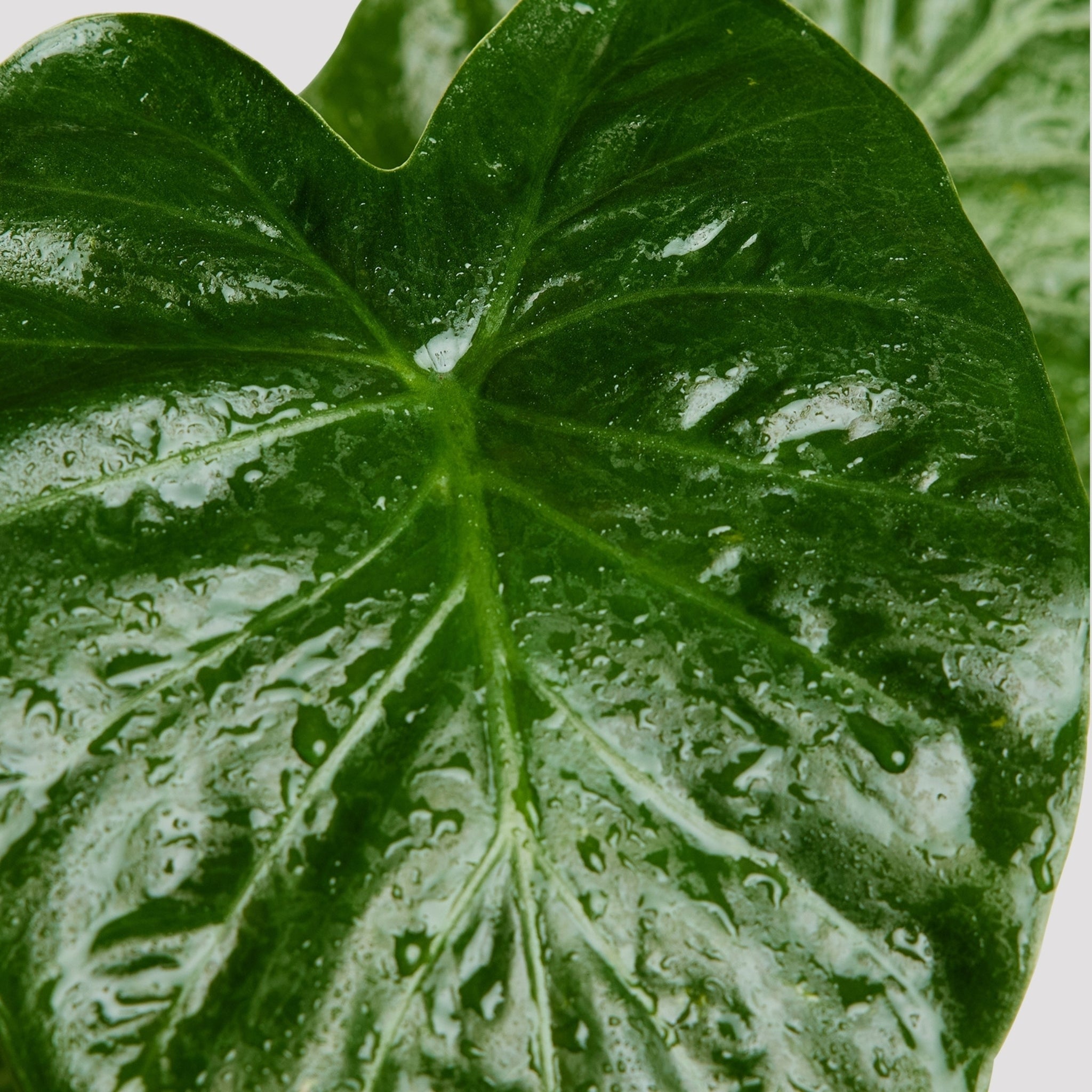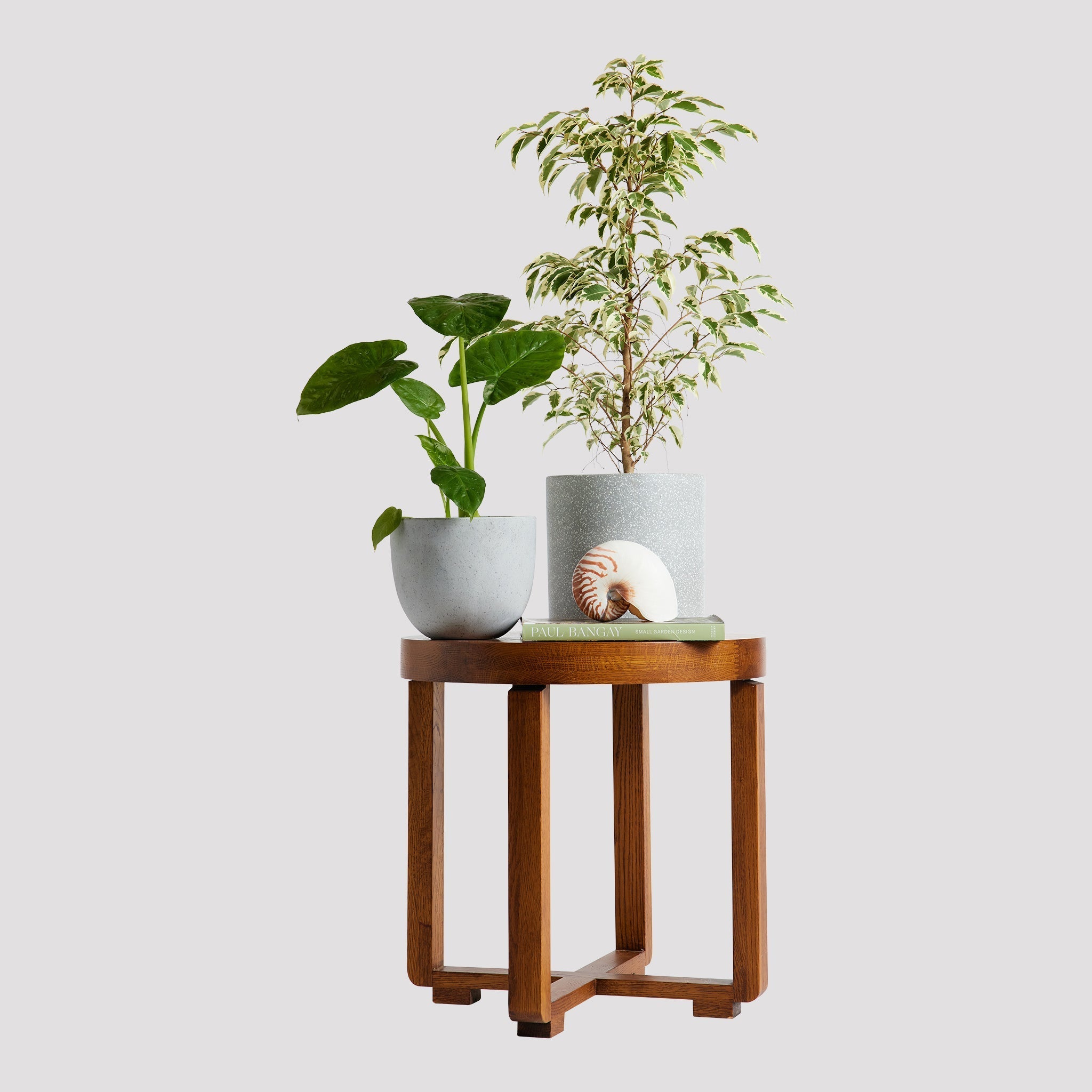 Although mum always said not to bring the bush inside she never said anything about the jungle... Want to breath in the tropics without losing the door to a dense indoor jungle? I'm your guy!  I love long walks through the rain forest so water me little and often. A regular misting goes a long way too if my new home isn't naturally humid.  I love living in the Pierre Terrazzo Pot. 
Product Information
Alocasia Calidora Dwarf
Dwarf Elephant Ear
Native distribution
Southeast Asia
Key attributes
A beautiful dramatic indoor plant that is a smaller tropical plant to his brother the Elephant Ears. The leaves of the plant are the shape of of an Elephant's Ear.
Medium light. Can tolerate shade.
Water moderately, allow the top 3cm of soil to dry.
Not so pet friendly.
Your new Dwarf Elephant Ears comes in two sizes and can grow up to approximately 30cm in height.
Medium: 20cm-35cm in height. Planted in a 140mm black nursery pot.
Large: 60cm-80cm in height. Planted in a 200mm black nursery pot.
Care mode
A low maintenance indoor plant as long as it placed in a room that has the right light conditions and natural humidity. Fertilise in the warmer months.
Feeding your indoor plants
To get the best out of your indoor plants, you will need to feed them some food. The Good Plant Co Indoor Plant Food will provide all the nutrients they need to grow more leaves and help them stay strong. When the plant is actively growing during the warmer months, it needs a bit more food and water. During the slow growing season (cooler winter months) your plant doesn't eat or drink as much (no extra winter layer of fat for these babies). Sometimes it's ok to be a helicopter parent – respond to your plant's needs. To keep the dust off your beautiful indoor plant leaves use The Good Plant Co Leaf Shine. Moral of the story, if it is growing new leaves then it will need more water and food!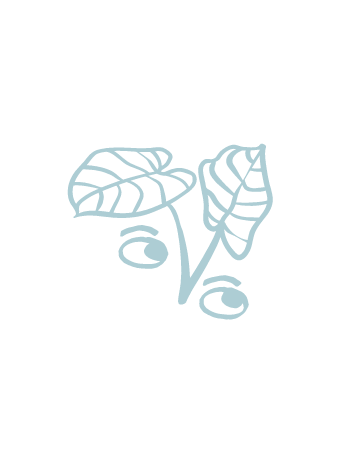 What other customers said