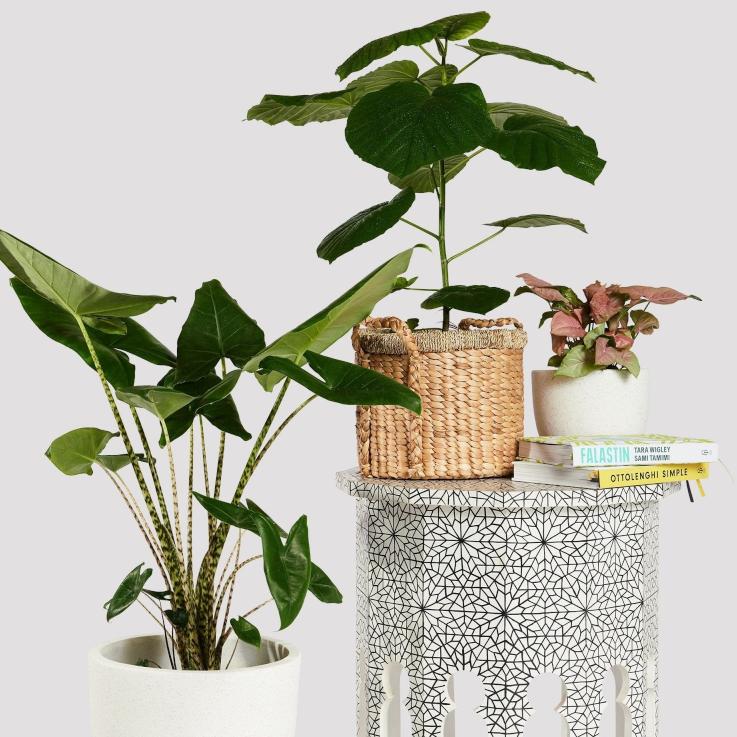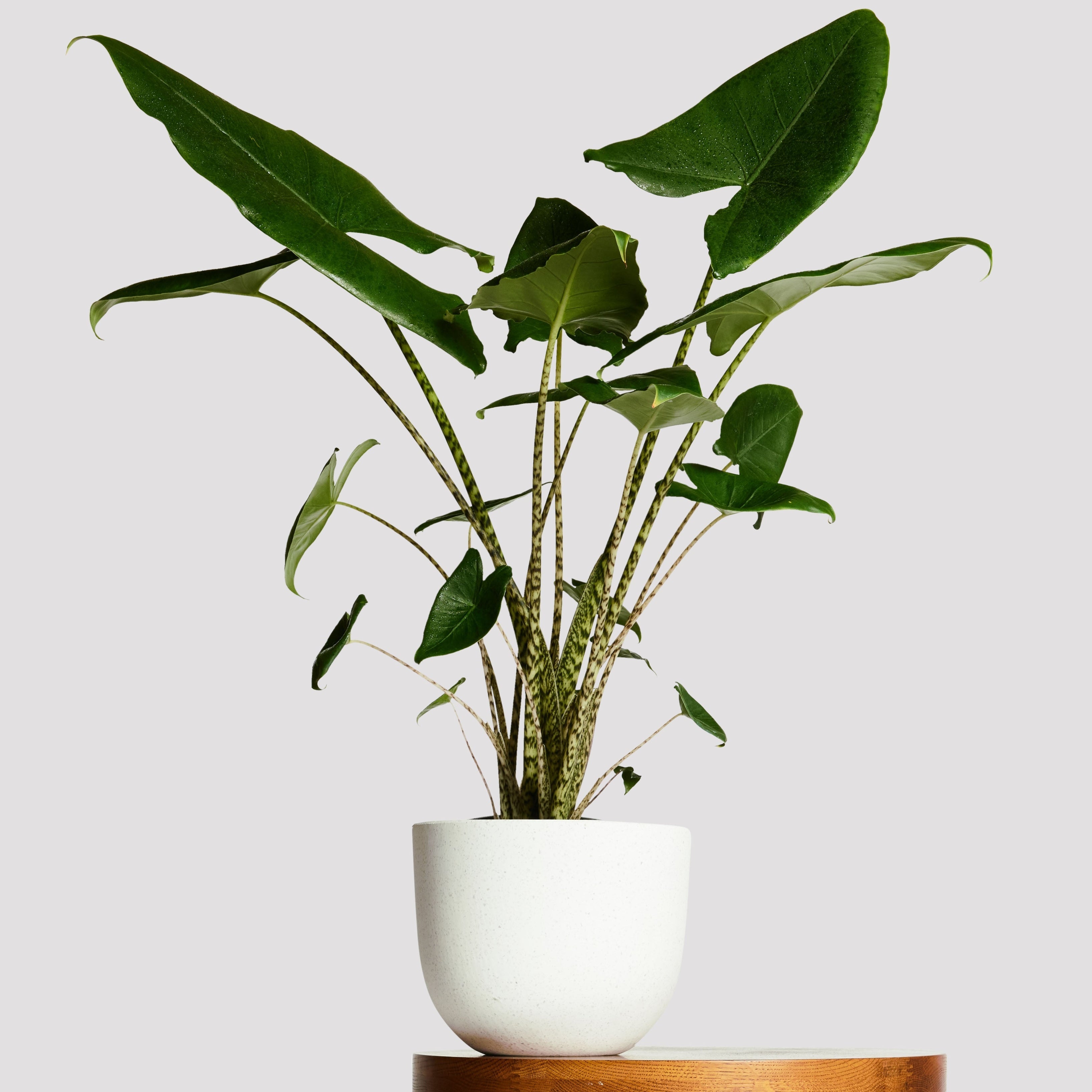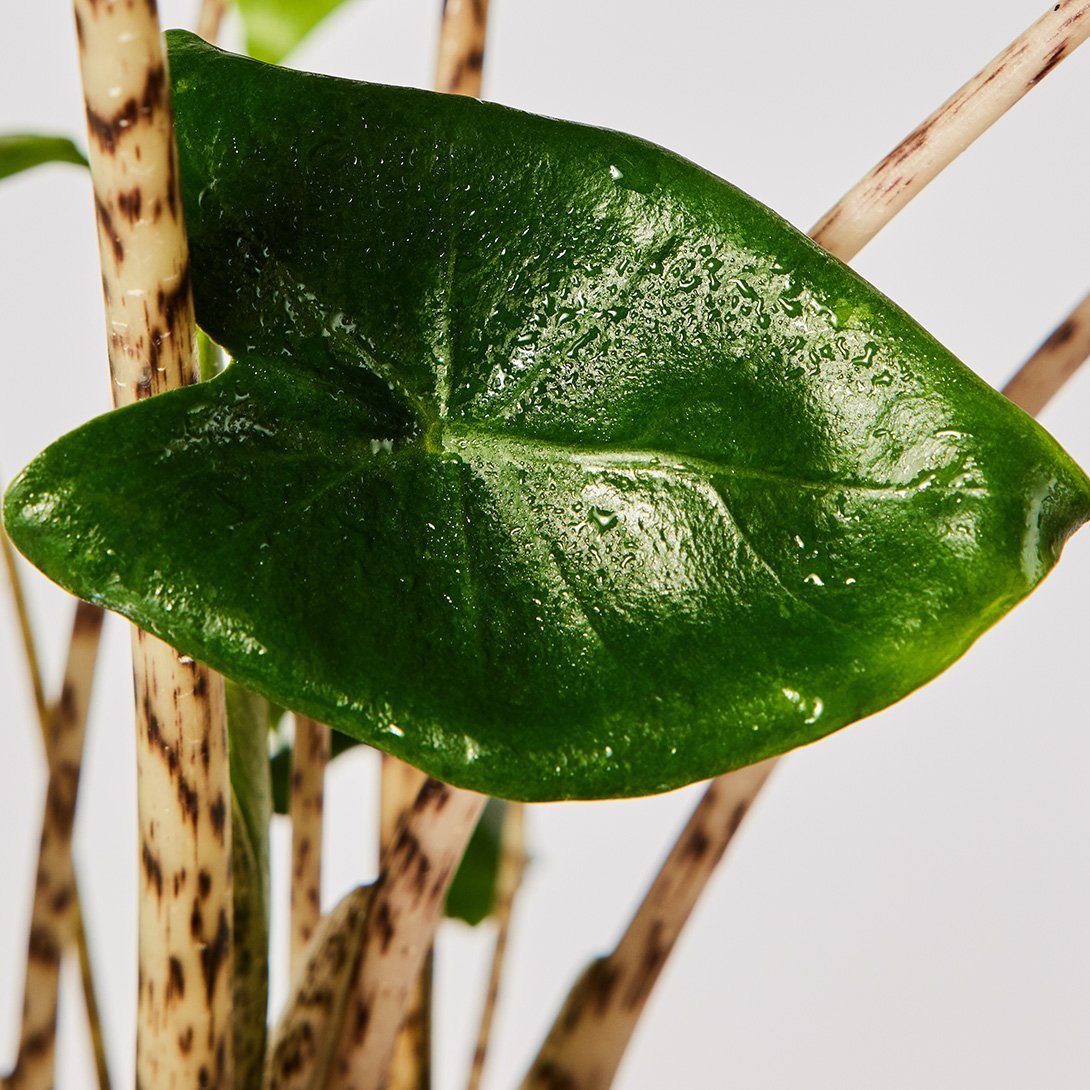 What's black, white and red all over? An angry zebra who wished they had these lush fronds. Just kidding! I'm not your average zebra, I prefer basking in indirect light in your home instead of the Savanna sun.  Water me often and in small amounts so my roots stay moist but not wet! Look out for me on your next safari, even if that safari is just your internet browser... oh and don't forget to keep my leaves luscious with The Good Plant Co Leaf Shine!

Product Information
Alocasia Zebrina
Alocasia Zebrina
Native distribution
Southeast Asia
Key attributes
A beautiful tropical plant with large leaves really stand out in a crowd, but so do its beautiful Zebra-like stems! The Alocasia Zebrina loves a bit of humidity.
Bright, indirect, filtered sunlight.
Water moderately, allow the top 3cm of soil to dry.
Mostly safe, could cause digestive upset if ingested.
Your new Alocasia Zebrina comes in two sizes and could grow up to approximately 2m in height.
Medium: 20cm-30cm in height. Planted in a 140mm black nursery pot.
Large: 30cm-40cm in height. Planted in a 200mm black nursery pot.
Care mode
Generally easy but loves the extra attention. Secret to success is not to over-water the plant. Remember to trim yellowing lower leaves to encourage new growth and in winter this indoor plant may become dormant.
Feeding your indoor plants
To get the best out of your indoor plants, you will need to feed them some food. The Good Plant Co Indoor Plant Food will provide all the nutrients they need to grow more leaves and help them stay strong. When the plant is actively growing during the warmer months, it needs a bit more food and water. During the slow growing season (cooler winter months) your plant doesn't eat or drink as much (no extra winter layer of fat for these babies). Sometimes it's ok to be a helicopter parent – respond to your plant's needs. To keep the dust off your beautiful indoor plant leaves use The Good Plant Co Leaf Shine. Moral of the story, if it is growing new leaves then it will need more water and food!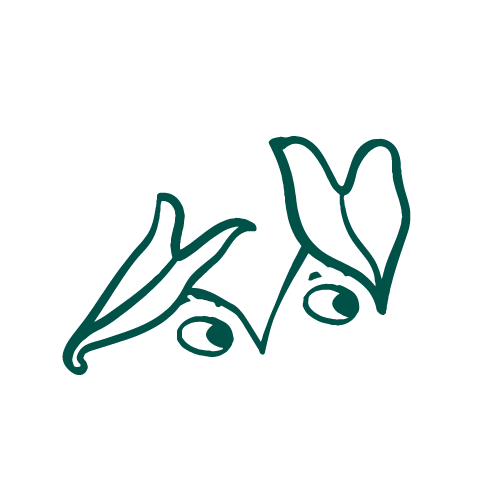 What other customers said