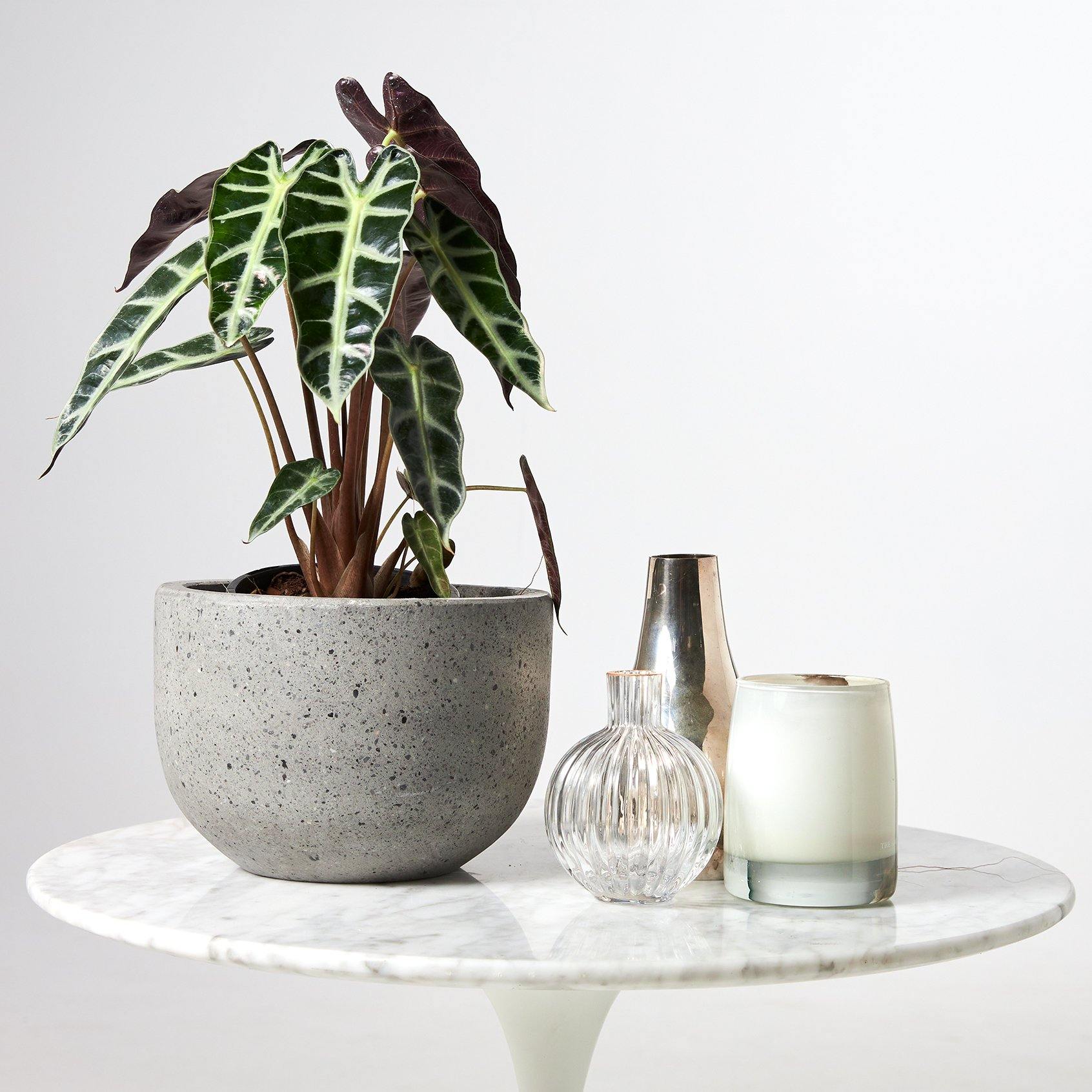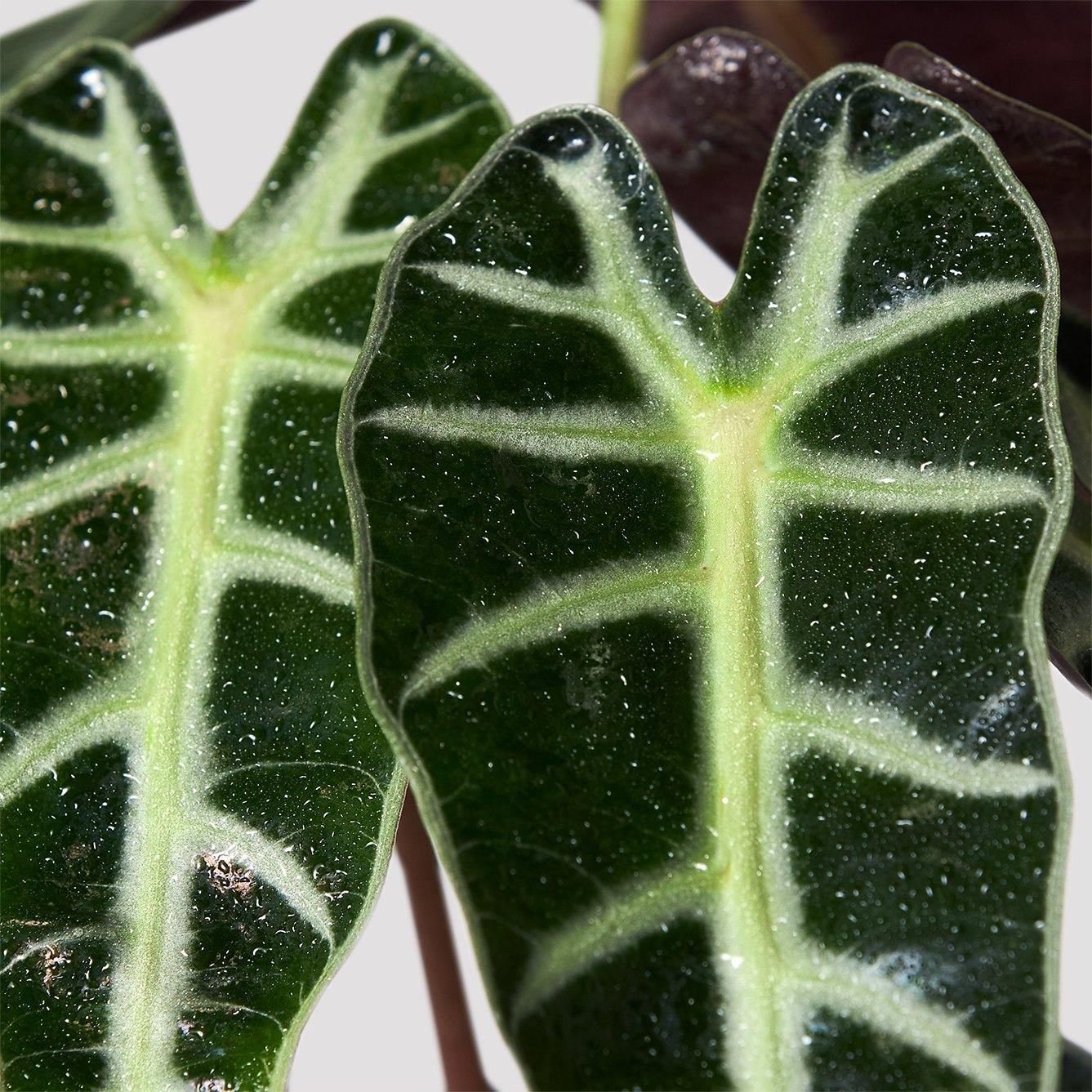 Even though I can be called an African Mask plant, I don't recommend you taking me to your next masquerade ball, as stylish as I may be. Like any tropical plant, I love warm weather, humidity and that H20. The secret to success though is not to over-water me.  Team me up with the Jungle Warrior for your own little African jungle on your work desk at home.
Product Information
Alocasia 'Polly'
Amazonian Elephant Ear
Native distribution
Africa
Key attributes
Defined by its deep green leaves, which are accentuated by whitish or light green veins. The leaves are roughly serrated, and in some cases, the leaf color appears as an almost purple-green. Amazonian elephant ear plants rarely bloom (especially indoors), and are grown primarily for their eye-catching foliage.
Bright, indirect, filtered sunlight.
Water moderately, allow the top 3cm of soil to dry.
Not so pet friendly.
Your new Amazonian Elephant Ear comes in three sizes and could grow up to approximately 60cm in height.
Small: 10cm-20cm in height. Single planted in a 118mm black nursery pot.
Medium: 15cm-25cm in height. Multi planted in a 140mm black nursery pot.
Large: 20cm-30cm in height. Multi planted in a 200mm black nursery pot.
Care mode
Pretty easy to grow they like filtered sun or shade and rich, moist soil. They thrive in warm temperatures and high humidity and crave plenty of water. Remember to trim yellowing lower leaves to encourage new growth and in winter this indoor plant may become dormant.
Feeding your indoor plants
To get the best out of your indoor plants, you will need to feed them some food. The Good Plant Co Indoor Plant Food will provide all the nutrients they need to grow more leaves and help them stay strong. When the plant is actively growing during the warmer months, it needs a bit more food and water. During the slow growing season (cooler winter months) your plant doesn't eat or drink as much (no extra winter layer of fat for these babies). Sometimes it's ok to be a helicopter parent – respond to your plant's needs. To keep the dust off your beautiful indoor plant leaves use The Good Plant Co Leaf Shine. Moral of the story, if it is growing new leaves then it will need more water and food!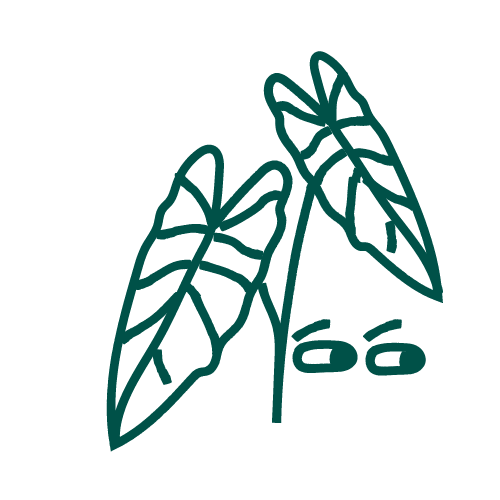 What other customers said