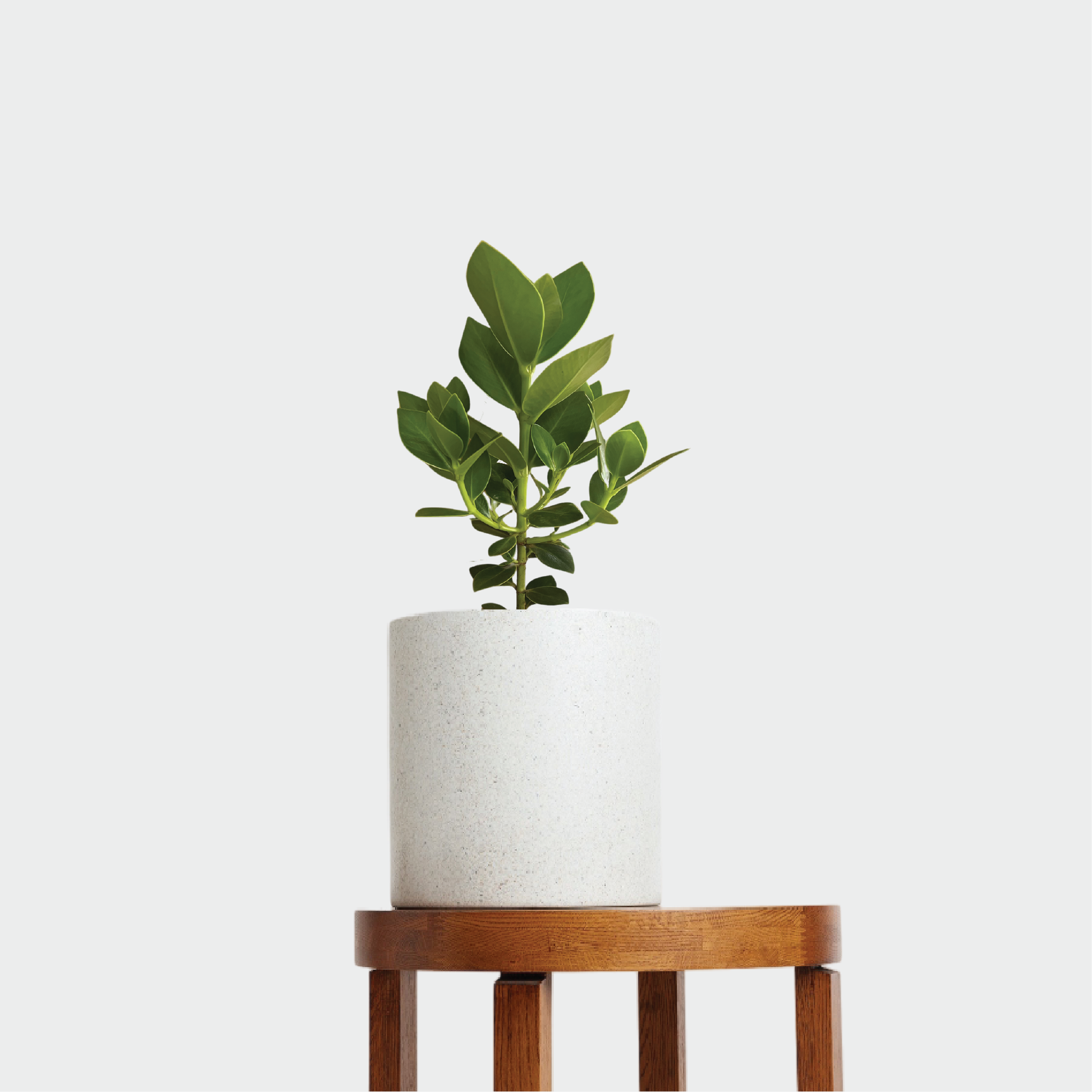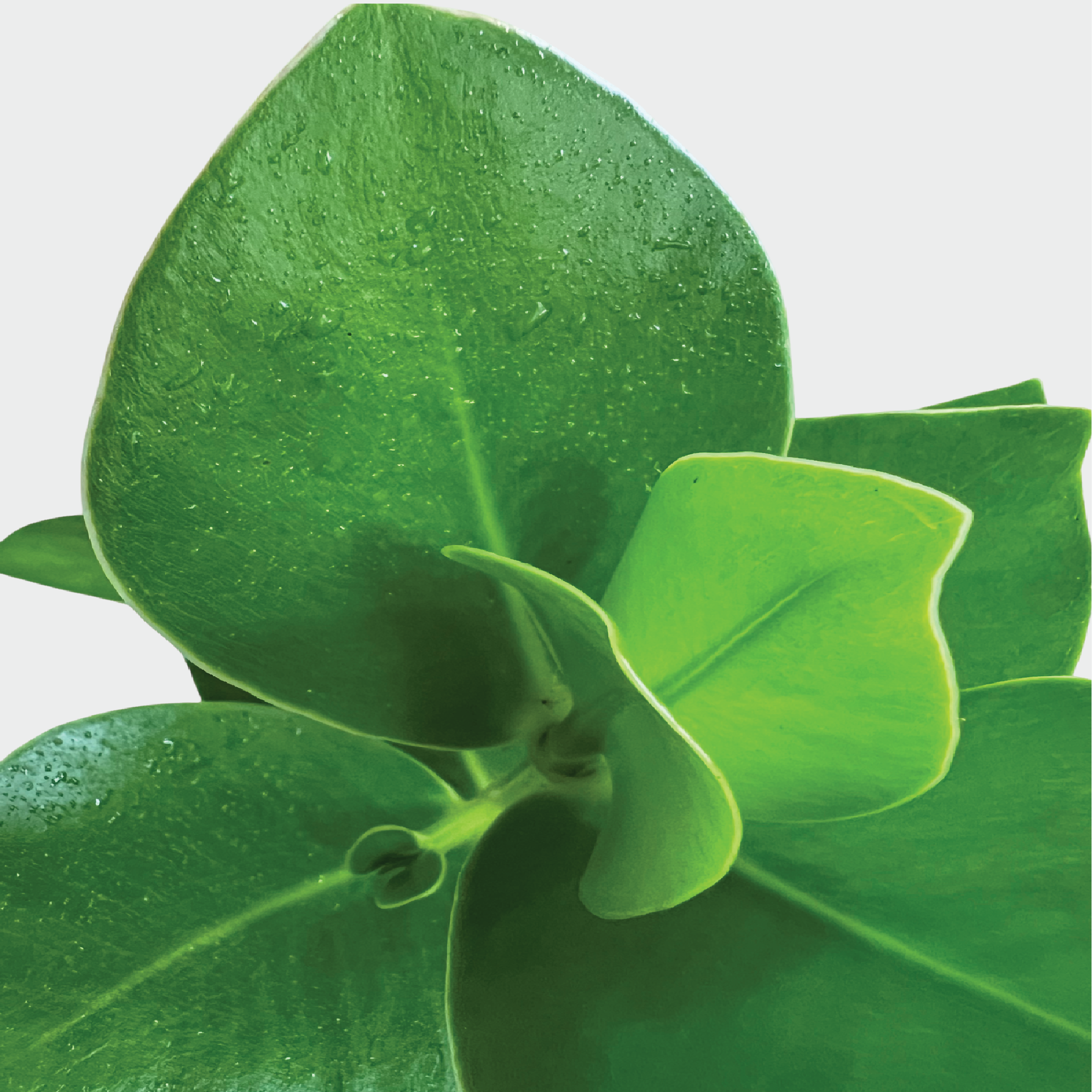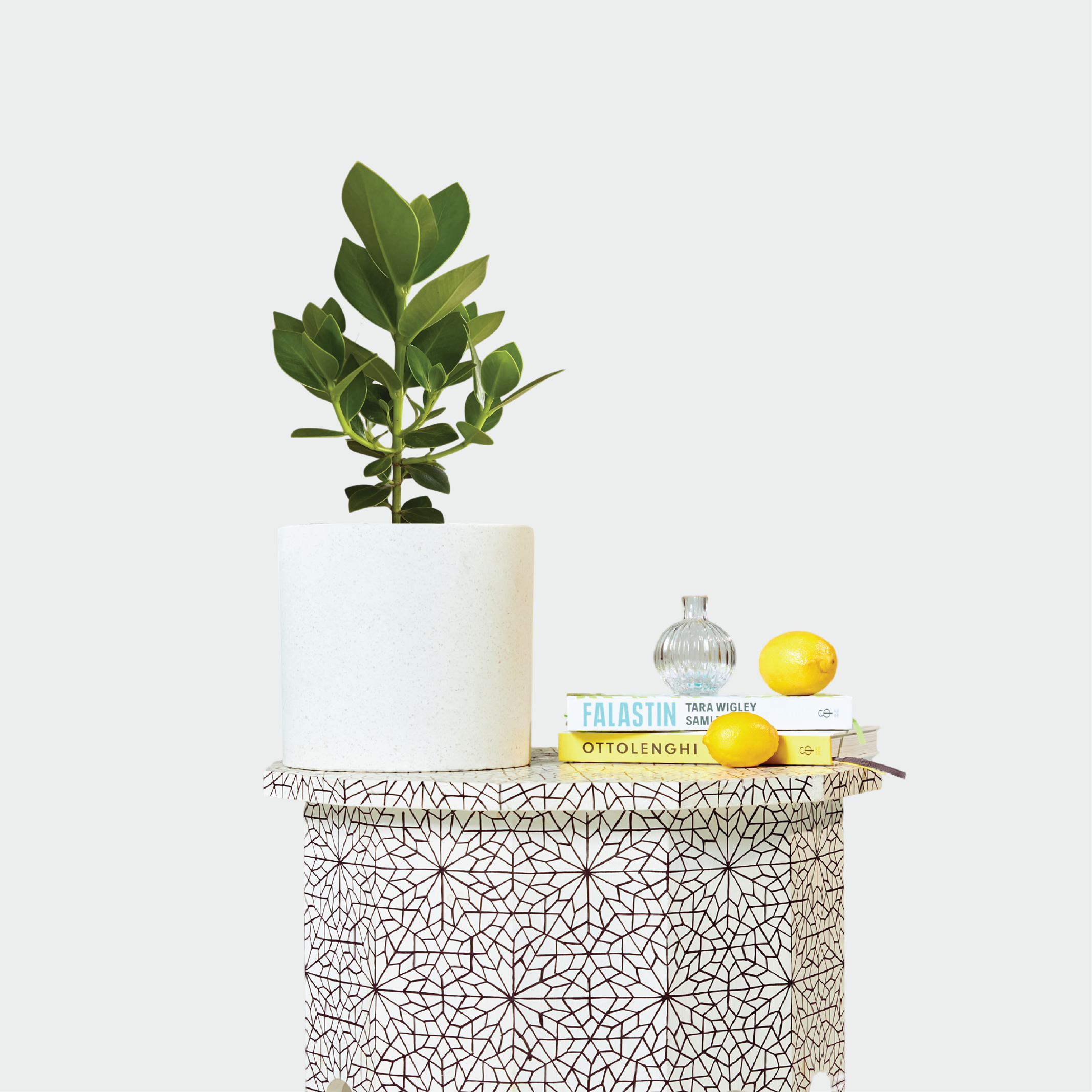 If you're on the lookout for a devoted companion, look no further! I am the Autograph Tree (aka Clusia Rosea), a remarkable tropical houseplant with lustrous leaves and customisable features. Not only will I elevate the aesthetics of your home, office, or outdoor space, but I can also be personalised to narrate your unique stories! What's more, my radiance knows no bounds, whether indoors or out – and I truly thrive, especially in our Jardin Terrazzo Pot. Consider this a friendship destined to last a lifetime!
Product Information
Clusia Rosea
Autograph Tree
Native distribution
Caribbean Region
Key attributes
The Autograph Tree has thick, leathery leaves that are oval-shaped and a dark green color. The leaves are smooth and shiny, giving the plant a lush, tropical appearance. The tree produces small, white, or yellowish flowers, but they are not showy. The real attraction of this plant is its unique leaves which can be used as a canvas to carve or write personal messages or drawings, hence the name "Autograph Tree".
Bright, indirect, filtered sunlight.
Water generously when surface of soil is dry.
Not so pet friendly.
Your new Autograph Tree comes in two sizes and could grow up to approximately 6m in height if kept outside in the garden however if kept inside as a Houseplant you can prune it to your desired height.
Medium: 15cm-30cm in height. Planted in a 140mm black nursery pot.
Large: 30cm - 50cm in height. Planted in a 200mm black squat nursery pot.
Care mode
Autograph Trees prefer bright, indirect light and moist, well-drained soil. They are not drought-tolerant, so regular watering is required to keep the plant healthy. The plant is relatively low-maintenance and easy to care for, making it a popular option for those looking for an attractive and unique houseplant.
Feeding your indoor plants
To get the best out of your indoor plants, you will need to feed them some food. The Good Plant Co Indoor Plant Food will provide all the nutrients they need to grow more leaves and help them stay strong. When the plant is actively growing during the warmer months, it needs a bit more food and water. During the slow growing season (cooler winter months) your plant doesn't eat or drink as much (no extra winter layer of fat for these babies). Sometimes it's ok to be a helicopter parent – respond to your plant's needs. To keep the dust off your beautiful indoor plant leaves use The Good Plant Co Leaf Shine. Moral of the story, if it is growing new leaves then it will need more water and food!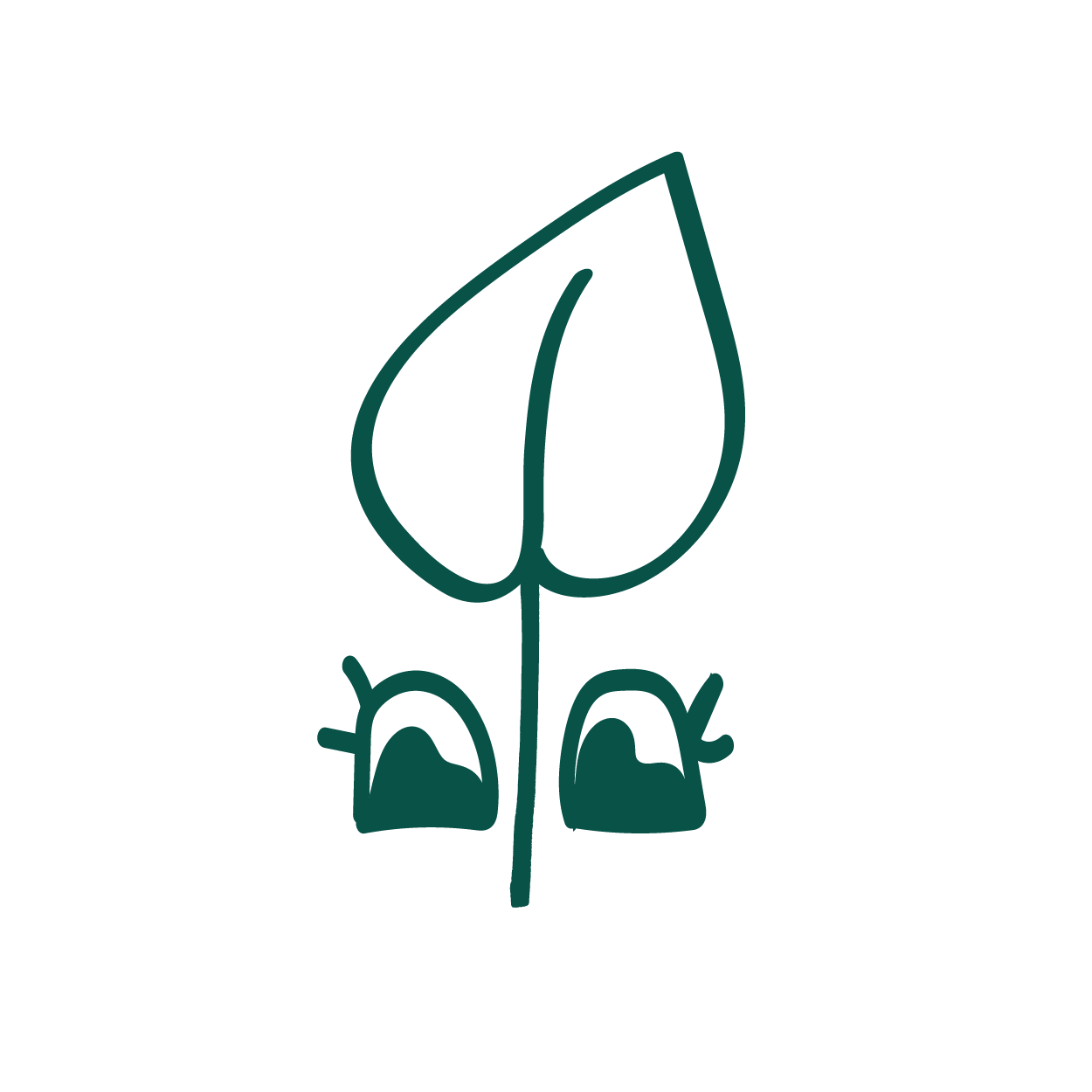 What other customers said