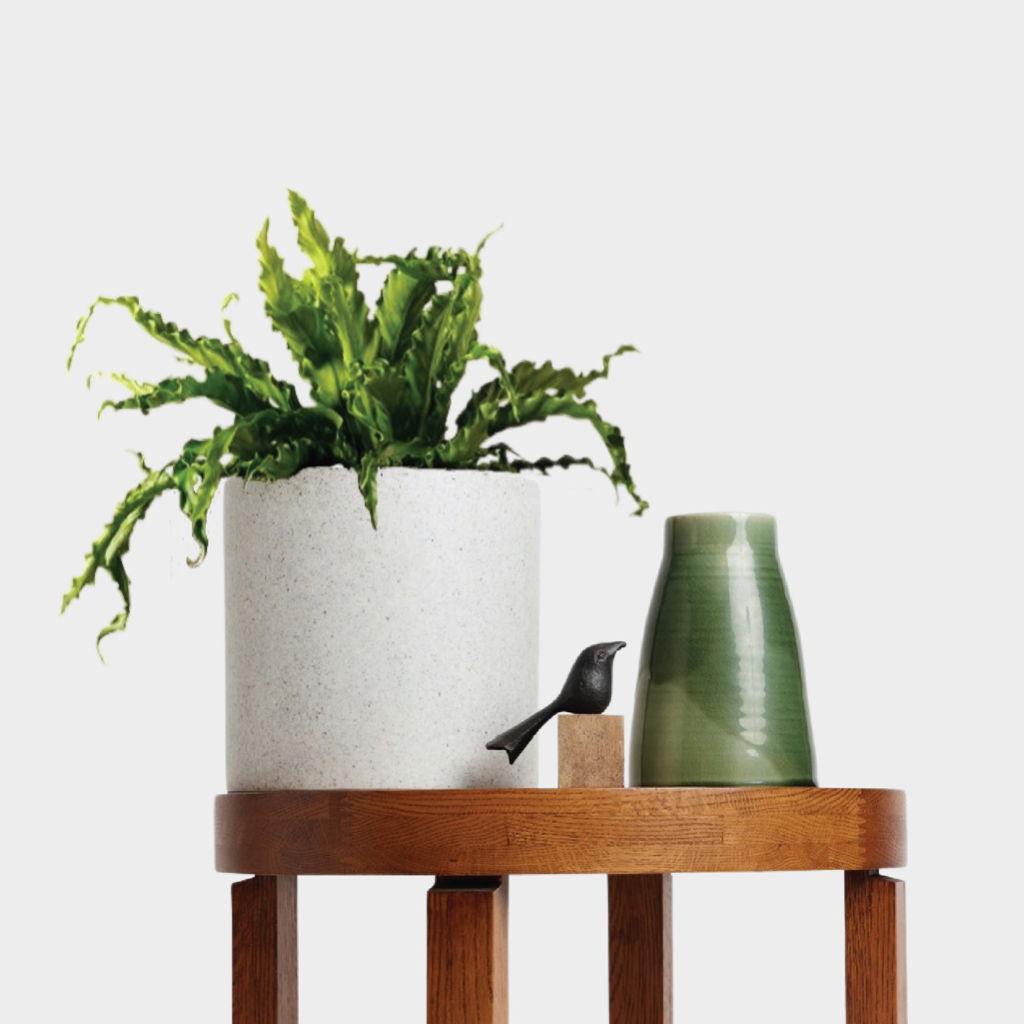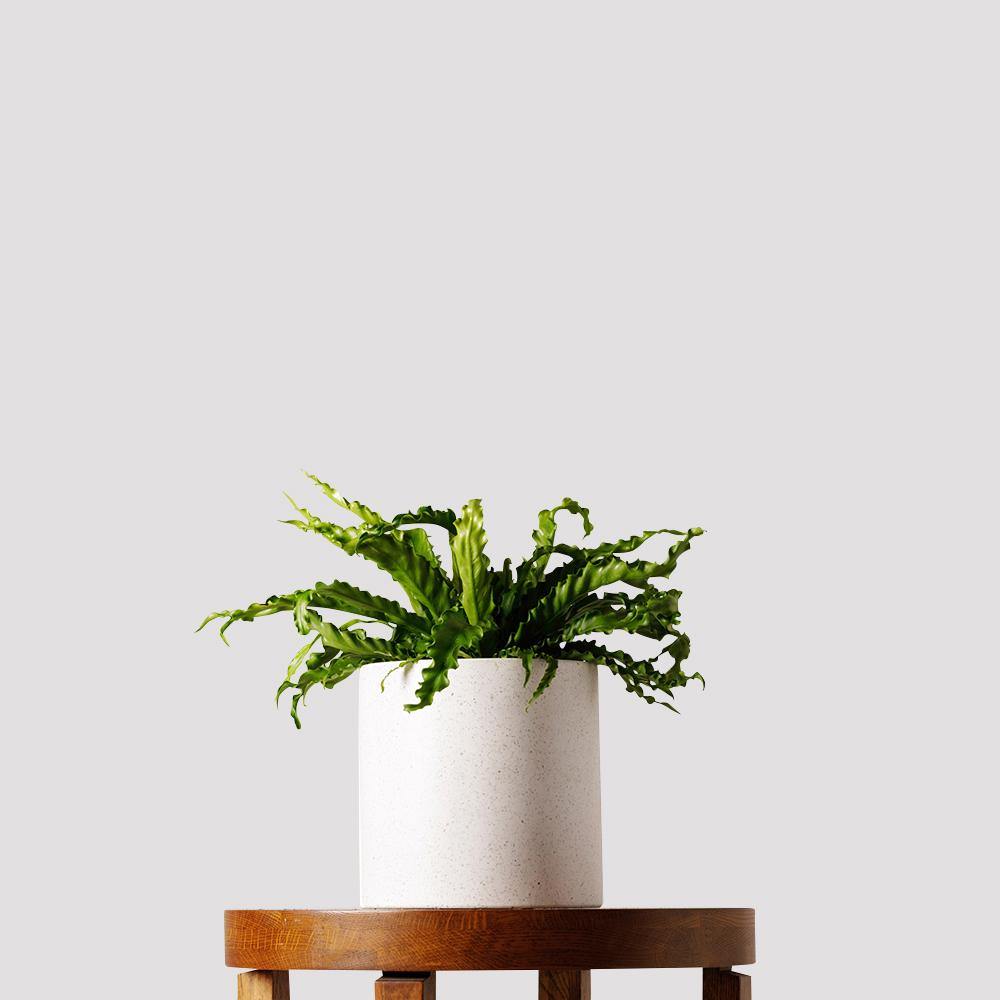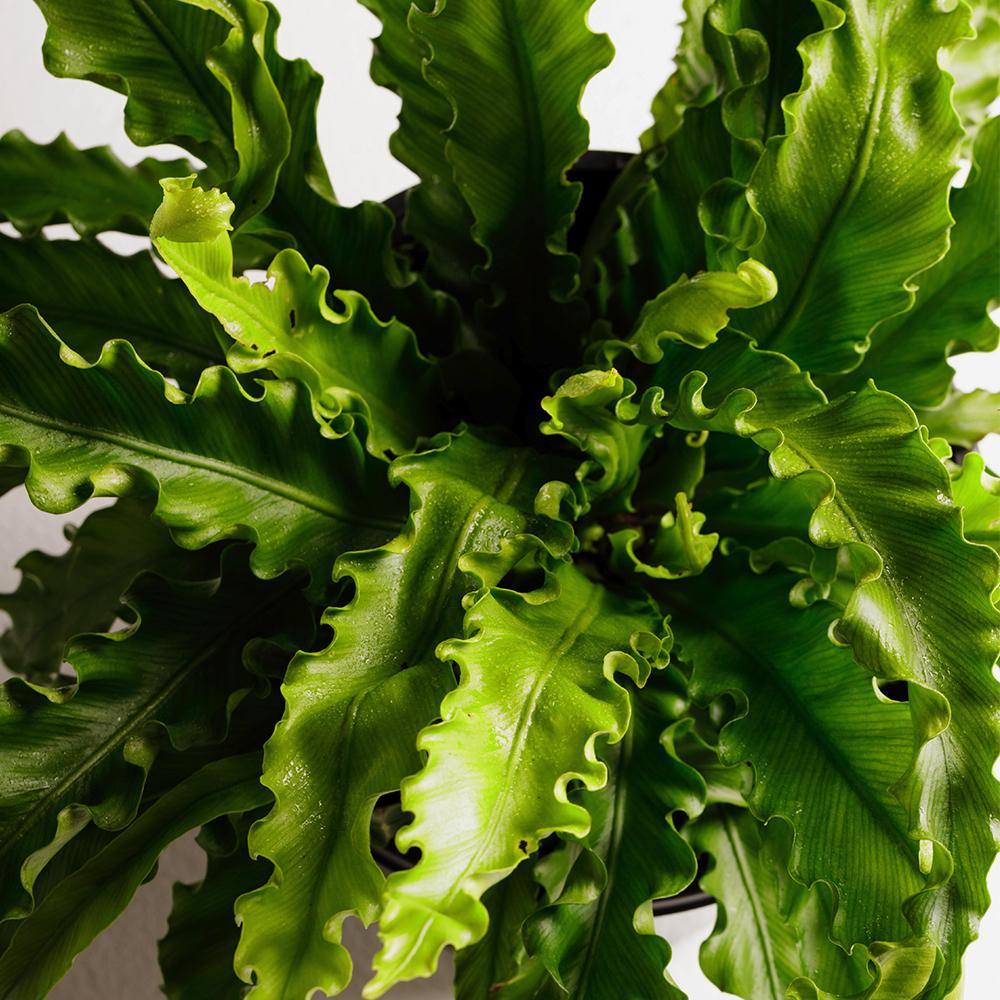 I may be neat and compact but I'm anything but boring for an indoor plant — I'm a real frill-seeker. Unlike Monica in Barbados, my hair thrives in humidity. The higher the humidity, the longer my fronds grow.  Make sure you pair me with the Jardin Terrazzo Pot in White so my fronds can look spectacular.
Product Information
Asplenium Osaka
Birds Nest Fern
Native distribution
Asia
Key attributes
Very decorative ruffled and fringed leaf indoor plant. New leaves will constantly emerge from the central area of the plant, which resembles a bird's nest. Do not touch, move, or handle the new, delicate fronds as they emerge from the center. They are extremely fragile, and if you touch them, there is a high chance of them becoming damaged or deformed.
Bright, indirect, filtered sunlight.
Water moderately, allow the top 3cm of soil to dry.
Pet friendly.
Your new Birds Nest Fern comes in one size and could grow up to approximately 50cm in height.
Large: 20cm-50cm in height. Planted in a 200mm black nursery squat pot.
Care mode
Generally easy but avoid excessive watering. Enjoys humidity and warmth, though it must have a light source as well. During cooler winter months reduce watering.

"
Feeding your indoor plants
To get the best out of your indoor plants, you will need to feed them some food. The Good Plant Co Indoor Plant Food will provide all the nutrients they need to grow more leaves and help them stay strong. When the plant is actively growing during the warmer months, it needs a bit more food and water. During the slow growing season (cooler winter months) your plant doesn't eat or drink as much (no extra winter layer of fat for these babies). Sometimes it's ok to be a helicopter parent – respond to your plant's needs. To keep the dust off your beautiful indoor plant leaves use The Good Plant Co Leaf Shine. Moral of the story, if it is growing new leaves then it will need more water and food!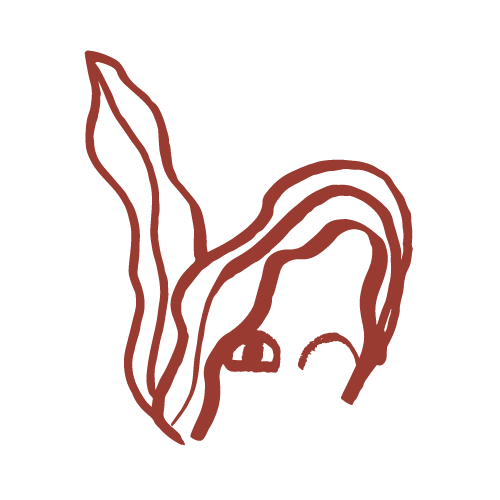 What other customers said