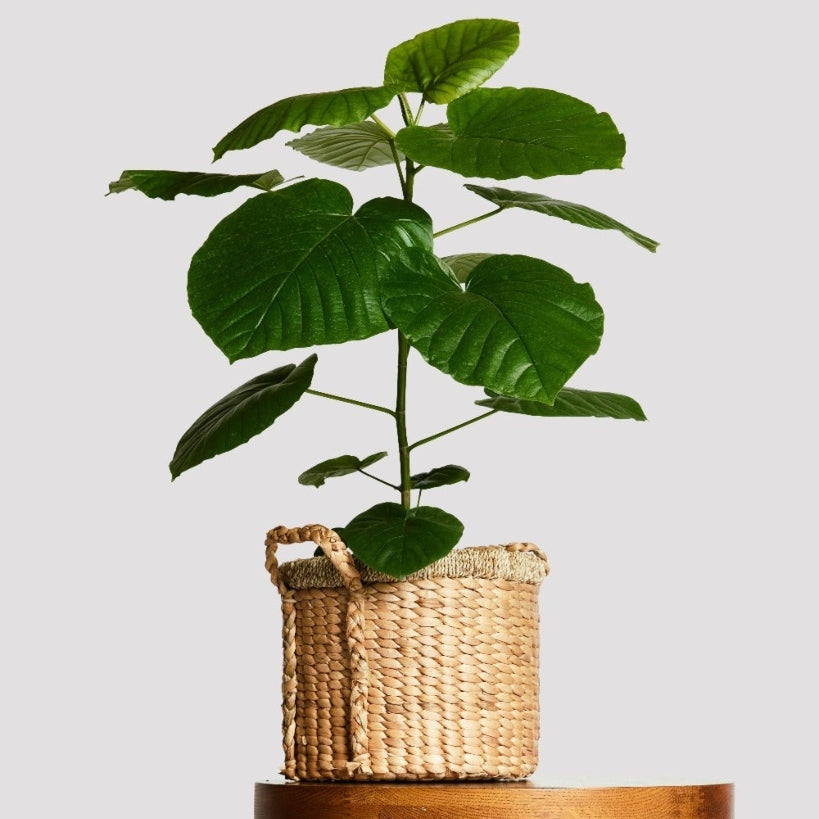 A not so distant cousin of the Fiddle Leaf Fig indoor plant and not as rare as a blue parrot, because who wants to try compete with that. My leaves can get bigger than your head so I shouldn't have a problem getting out from under my cousins shadow. My soft heart-shaped leaves will have people blushing as they walk through the door. Keep me blushing with one big drenching every couple of weeks.
Product Information
Ficus Fig
Ficus Umbellata
Native distribution
Western Africa
Key attributes
A larged leafed beauty and is popular for it's spectacular evergreen leaves and hardy nature. The Ficus Umbellata's foliage is large and it's textured, leaves are oval to elliptic in shape, with roughly serrated edges.
Medium light. Can tolerate shade.
Water sparingly, soil to be almost dry.
Not so pet friendly.
Your new Ficus Umbellata comes in two sizes and can grow up to approximately 1.5m in height.
Medium: 10cm-20cm in height. Planted in a 140mm black nursery pot.
Large: 20cm-40cm in height. Planted in a 200mm black nursery pot.
Care mode
A relatively easy to care for. Allow for the top of the soil to dry out in between waterings. It likes a big drenching in the shower every couple of weeks. Fertilise in the warmer months.
Feeding your indoor plants
To get the best out of your indoor plants, you will need to feed them some food. The Good Plant Co Indoor Plant Food will provide all the nutrients they need to grow more leaves and help them stay strong. When the plant is actively growing during the warmer months, it needs a bit more food and water. During the slow growing season (cooler winter months) your plant doesn't eat or drink as much (no extra winter layer of fat for these babies). Sometimes it's ok to be a helicopter parent – respond to your plant's needs. To keep the dust off your beautiful indoor plant leaves use The Good Plant Co Leaf Shine. Moral of the story, if it is growing new leaves then it will need more water and food!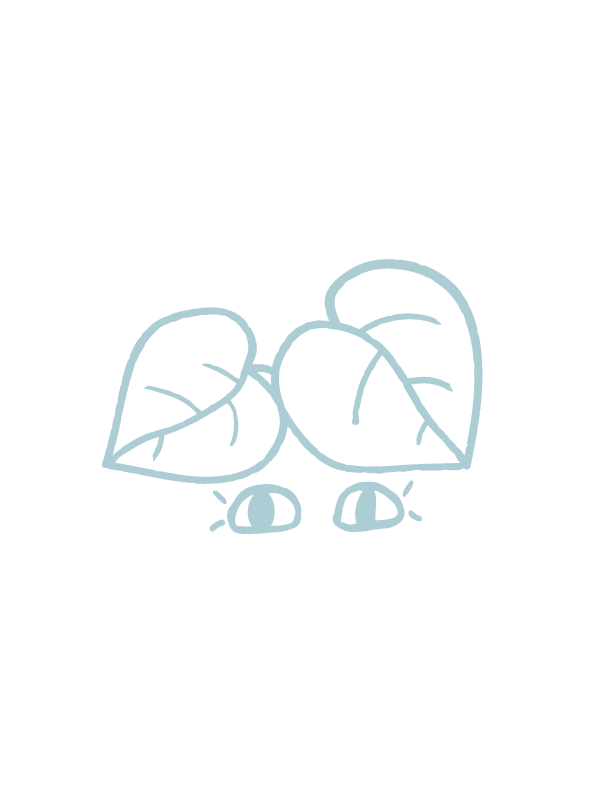 What other customers said