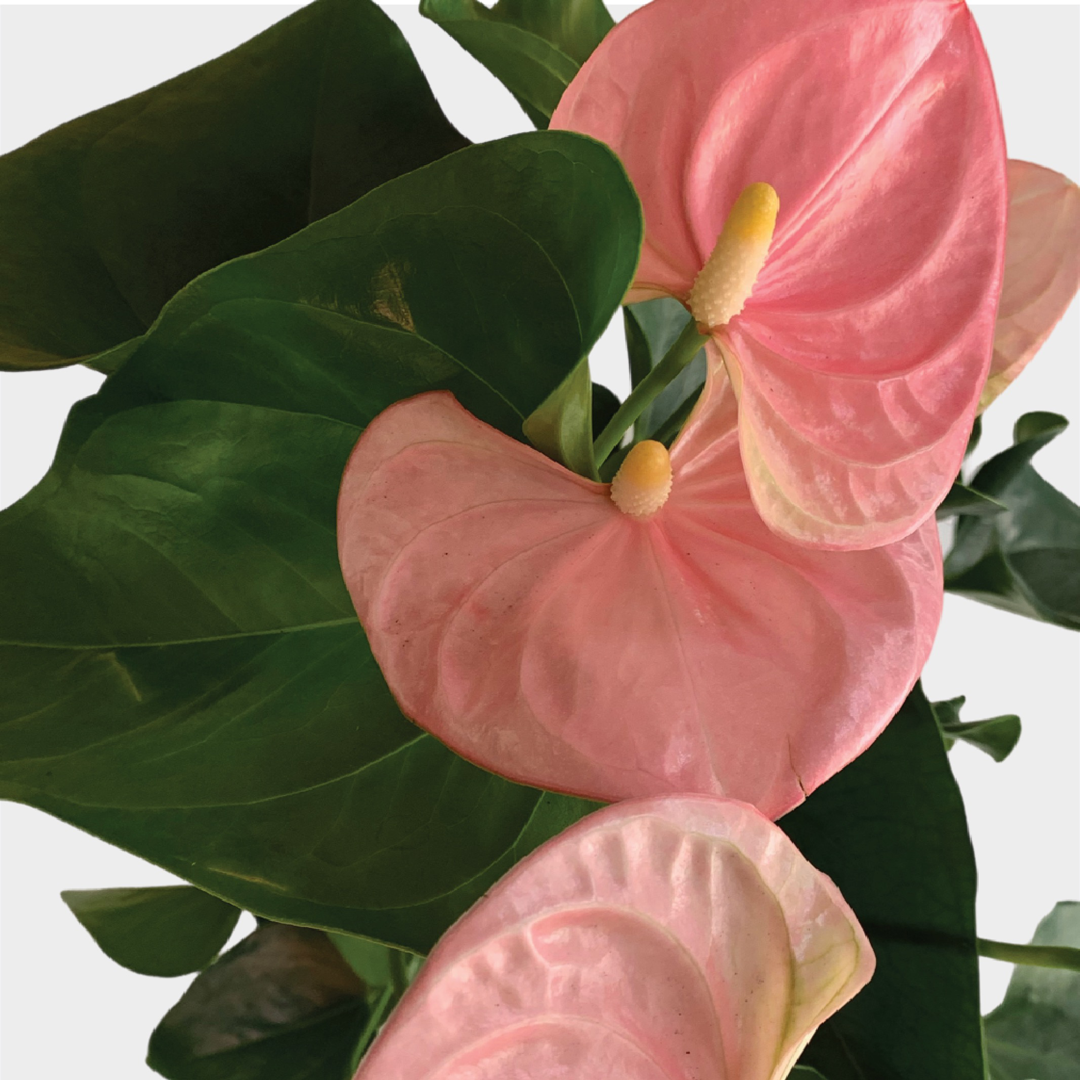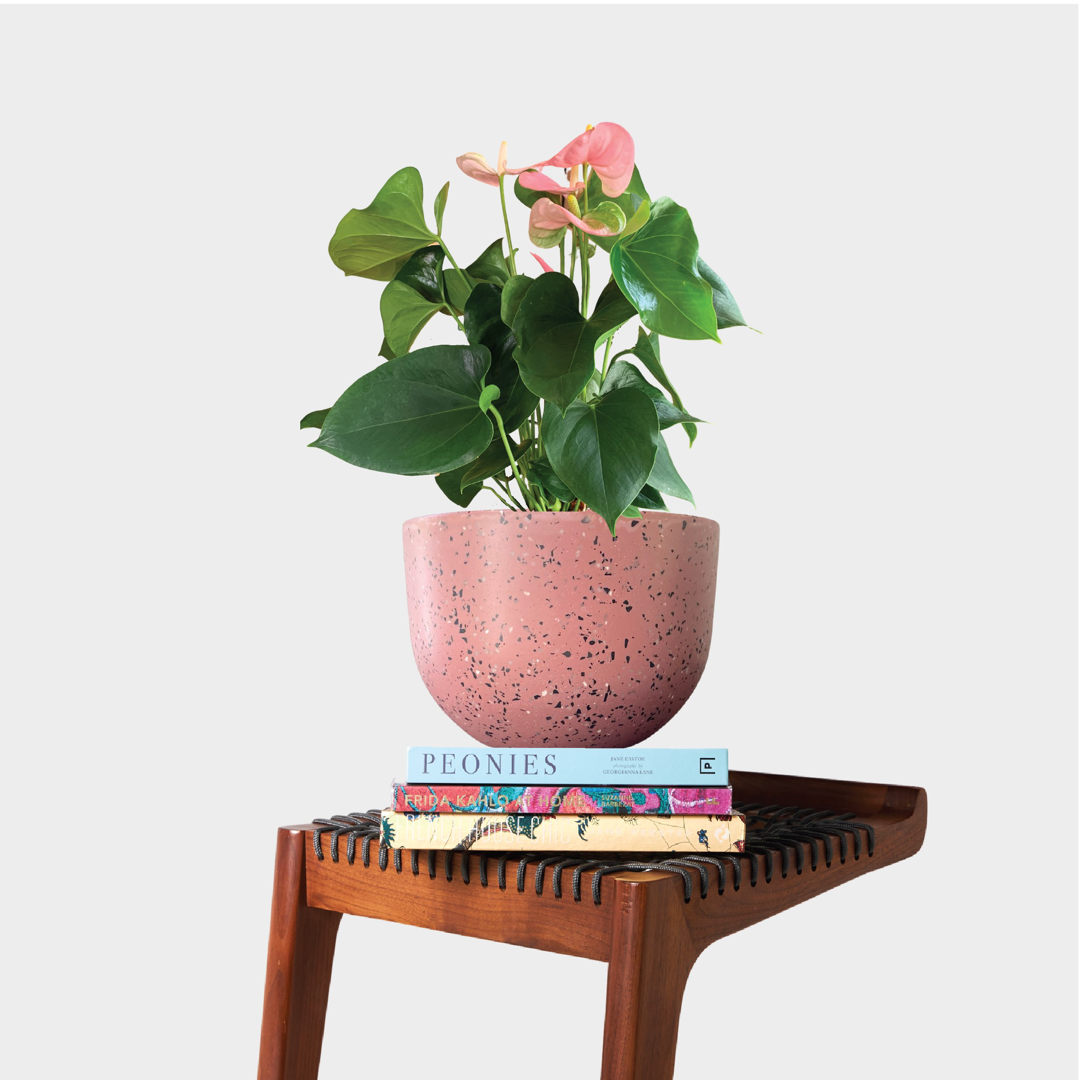 If you're looking to add a spot of luxury and colour to your home, then I'm the right indoor plant for you! My glossy green leaves and vibrant pink blooms are sure to bring life into any room they're placed in. Not only that but with proper care - lots of light and an occasional drink - I will thrive abundantly as part of your urban jungle. But don't forget my style secret: popping me into a
white Jardin Terrazzo Pot
is guaranteed to make me extra dazzling!
Product Information
Anthurium Andraeanum Pink
Pink Anthurium
Native distribution
America
Key attributes
A beautiful evergreen plant that is most known for its gorgeous pink flowers that can bloom all year round. The dark green leaves are heart-shaped and glossy.
Bright, indirect, filtered sunlight.
Water moderately, allow the top 3cm of soil to dry.
Not so pet friendly.
Your new Anthurium comes in one size and could grow up to approximately 40cm in height.
Large: 20cm-40cm in height. Planted in a 180mm black nursery pot.
Care mode
Fairly easy to grow however you will need to avoid placing it near heating and air conditioning vents. Fertilise during the warmer months.
Feeding your indoor plants
To get the best out of your indoor plants, you will need to feed them some food. The Good Plant Co Indoor Plant Food will provide all the nutrients they need to grow more leaves and help them stay strong. When the plant is actively growing during the warmer months, it needs a bit more food and water. During the slow growing season (cooler winter months) your plant doesn't eat or drink as much (no extra winter layer of fat for these babies). Sometimes it's ok to be a helicopter parent – respond to your plant's needs. To keep the dust off your beautiful indoor plant leaves use The Good Plant Co Leaf Shine. Moral of the story, if it is growing new leaves then it will need more water and food!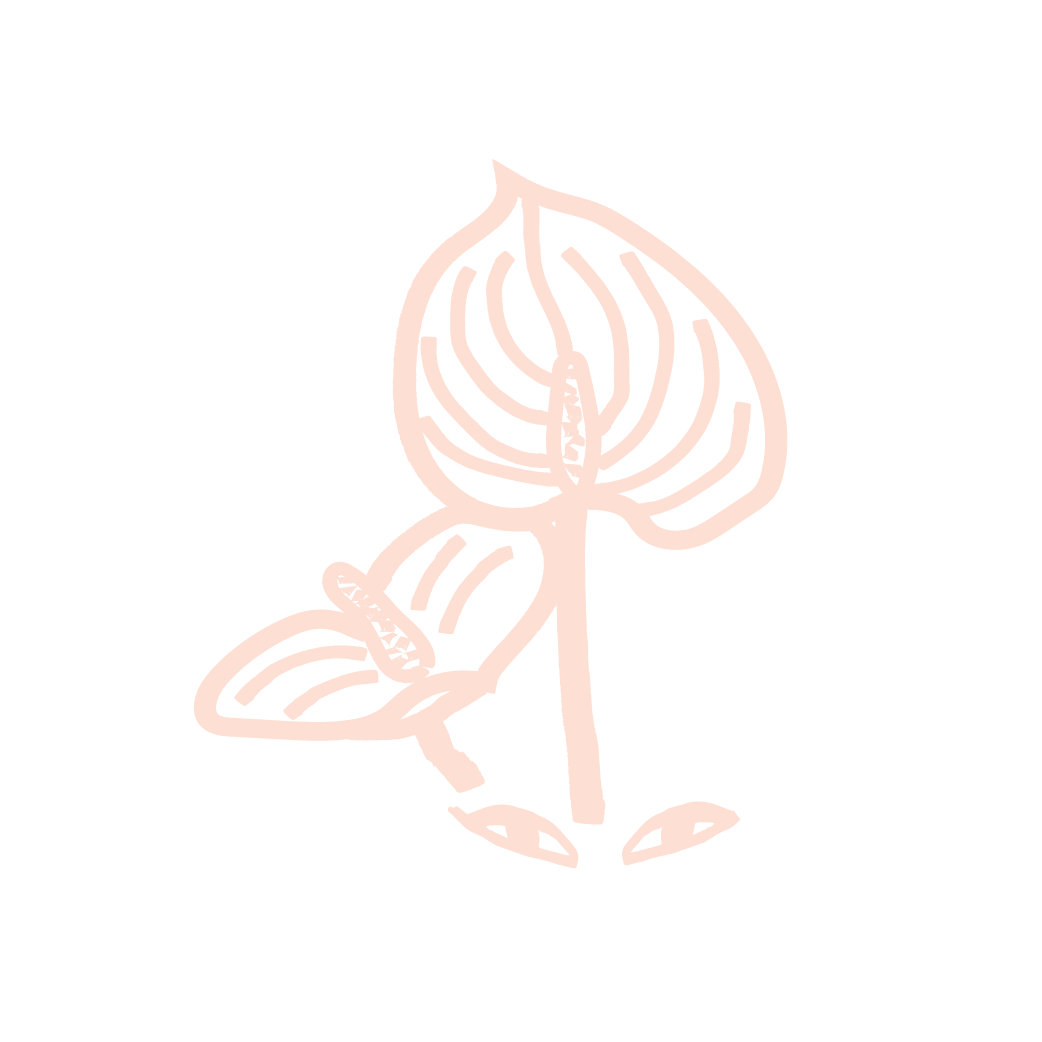 What other customers said