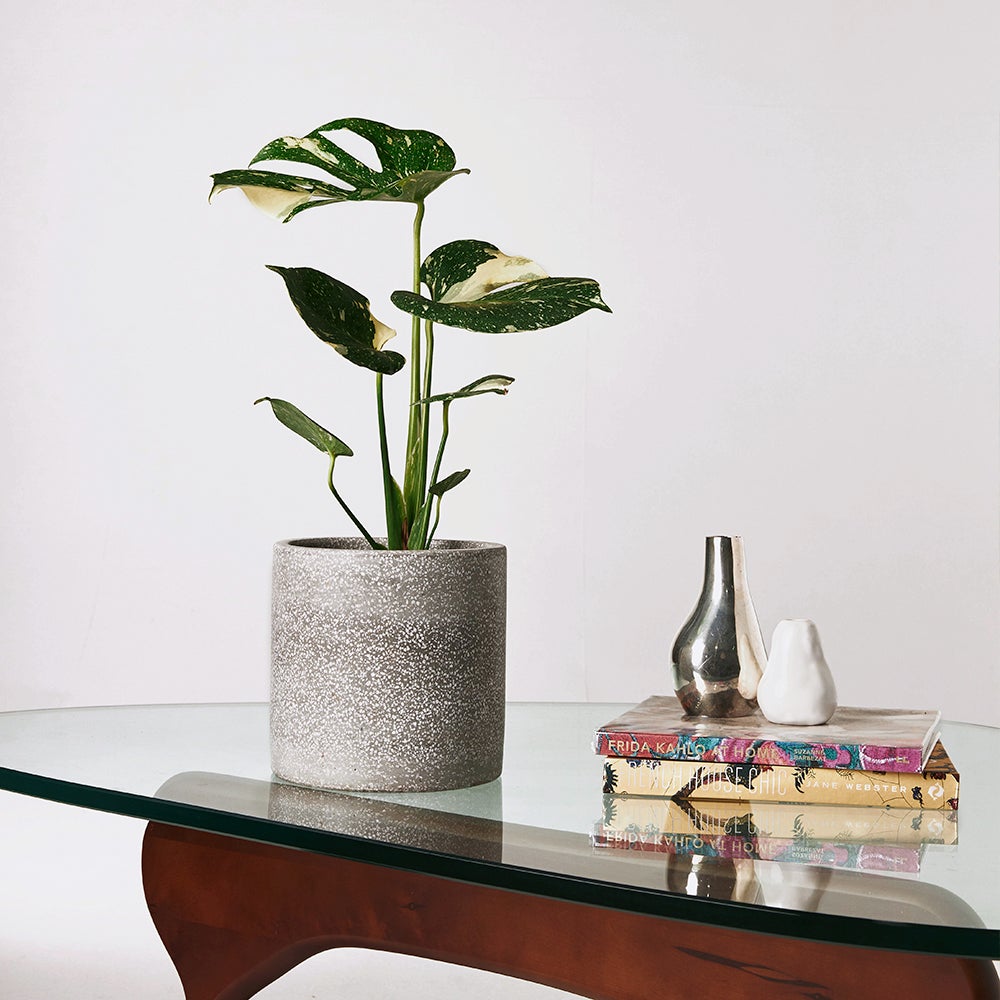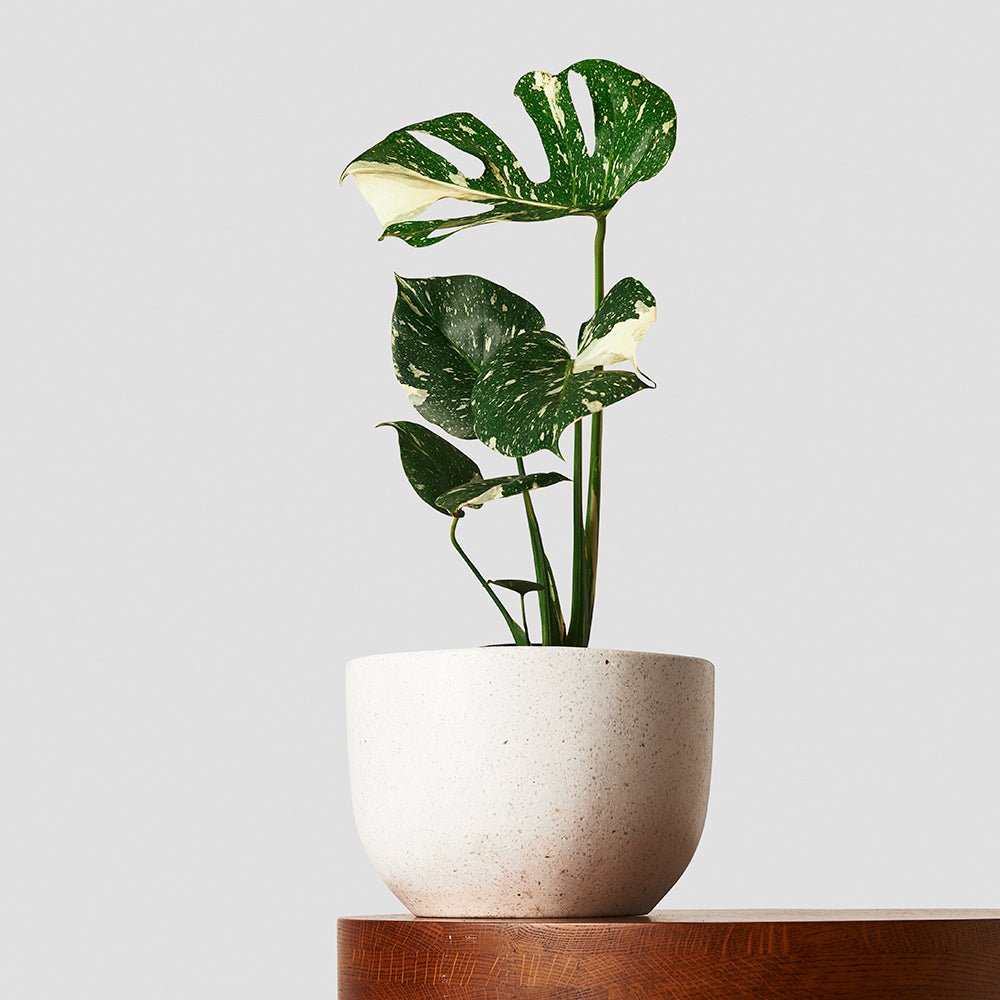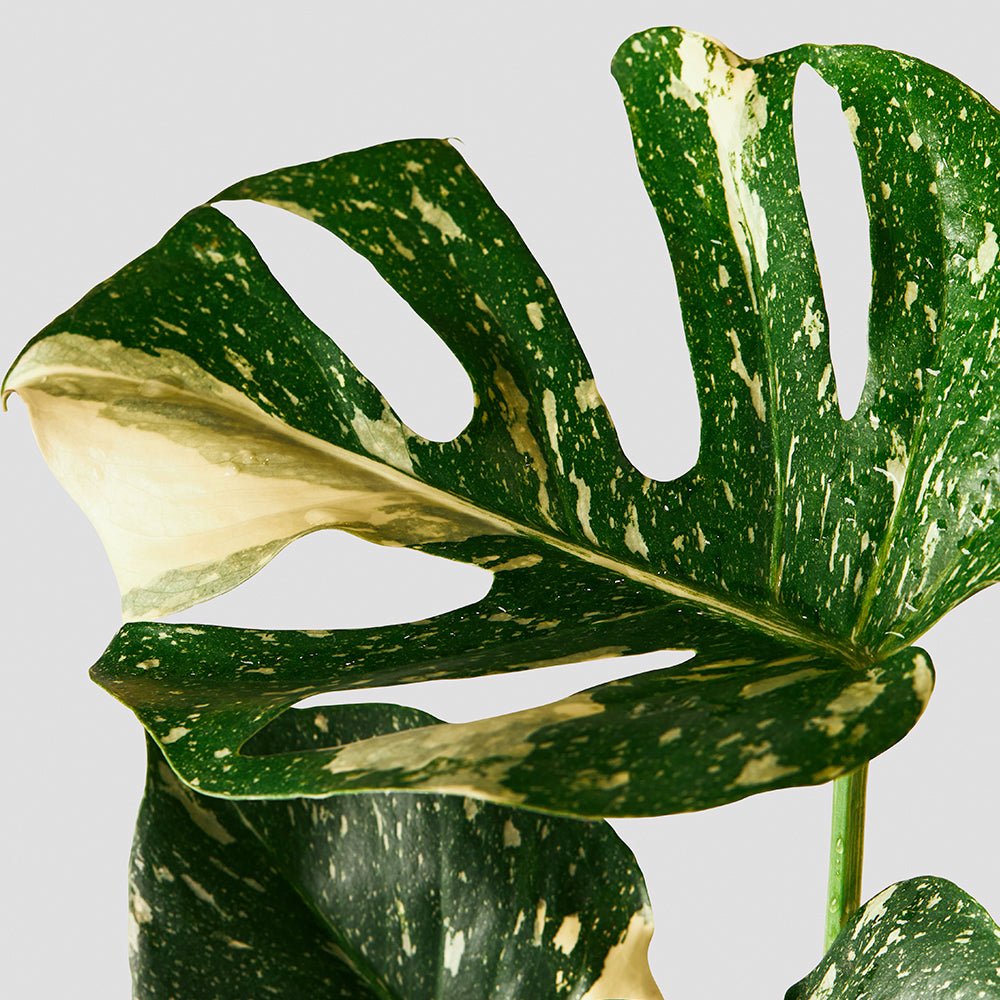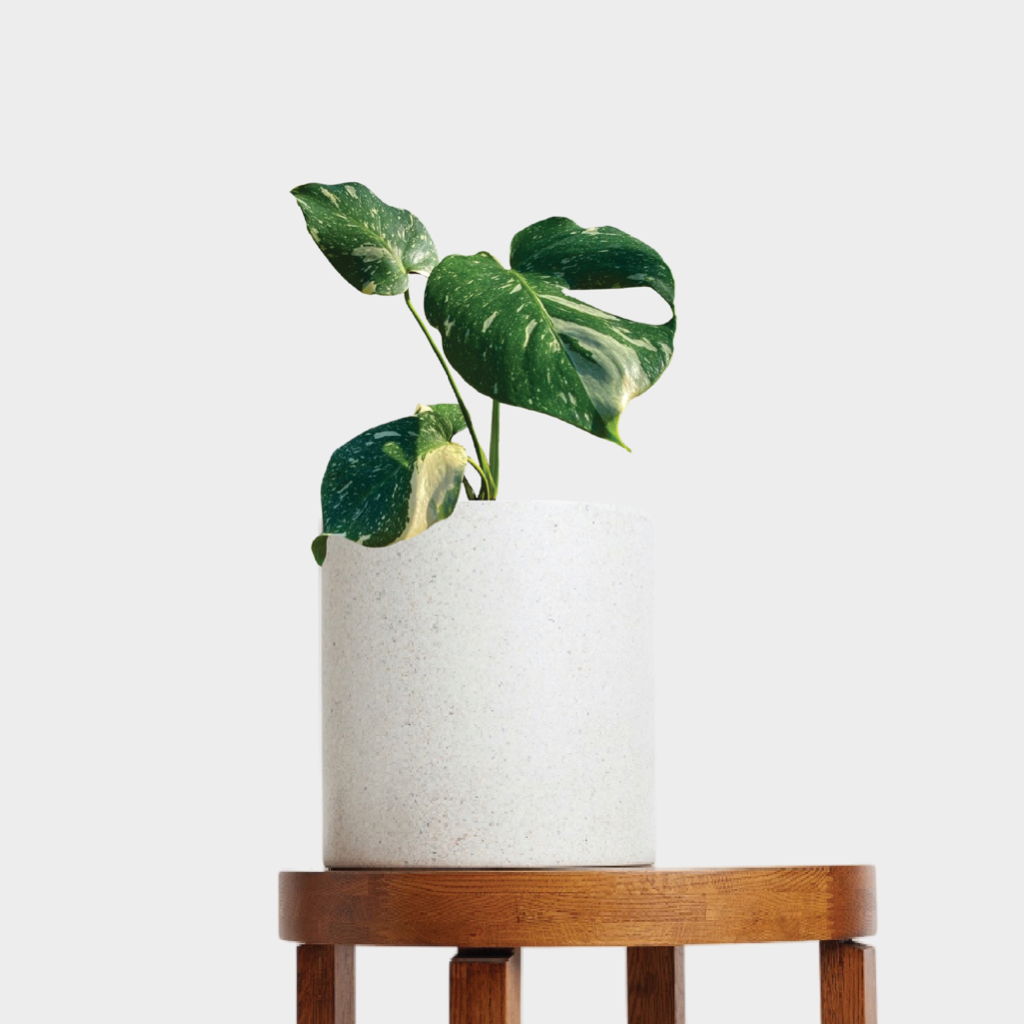 RARE PLANT
Now that we're together, you've just climbed to the top of the indoor plant social ladder. To keep my whites white and my greens green, keep me in a non-draughty area and provide me with good bright, direct light.
Our Thai Constellation's are the hottest ticket in town. Don't be late to this party!  Just like us, the plants vary in size and shape. All have good variegation - these will be sure to delight. First in best dressed!
Product Information
Monstera 'Thai Constellation'
Thai Constellation
Native distribution
South America
Key attributes
Regarded by many as the trendiest plant to own. As leaves grow the holes (technical term is fenestrations) and the deep lobes become more apparent. Key feature of this plant is the creamy-yellow variegation of marble and splash patterns across the leaves – reminiscent of a starry constellation. The plant naturally will try to climb up a totem or wall structure and can grow horizontally over the edge of a pot. Given time, the plant produces edible fruit.
Bright with some direct sunlight.
Water sparingly, soil to be almost dry.
Mostly safe, could cause digestive upset if ingested.
Your new Thai Constellation comes in three sizes and could grow up to approximately 2m in height.
Small: 10cm-20cm in height. Planted in a 118mm black nursery pot (2-3 leaves)
Medium: 20cm-30cm in height. Planted in a 140mm black nursery pot (2-3 leaves)
Large: 30cm-50cm in height. Planted in a 200mm black nursery pot (4+ leaves)
Care mode
Keep moist during the warmer month periods and generally drier during the winter cooler months. Leaves with a lot of variegation need protection from sunlight.
Feeding your indoor plants
To get the best out of your indoor plants, you will need to feed them some food. The Good Plant Co Indoor Plant Food will provide all the nutrients they need to grow more leaves and help them stay strong. When the plant is actively growing during the warmer months, it needs a bit more food and water. During the slow growing season (cooler winter months) your plant doesn't eat or drink as much (no extra winter layer of fat for these babies). Sometimes it's ok to be a helicopter parent – respond to your plant's needs. To keep the dust off your beautiful indoor plant leaves use The Good Plant Co Leaf Shine. Moral of the story, if it is growing new leaves then it will need more water and food!
What other customers said